If you're looking to live in luxury and opulence (and to have more living space than you'll likely know what to do with) look no further than 140 Garner Road E. in Hamilton, Ontario.
The Southern Ontario mansion has topped the list of Ontario's most expensive homes on Realtor.ca and is listed at a whopping $54 million. This property sits as the second most expensive home available in Canada behind this brand new 12,400 square foot contemporary estate in Vancouver.
The sprawling Hamilton "home" is unconventional in both amenities and design. Inside the massive 30,000-square-foot structure features white marble floors with sky-high, cloud-painted ceilings complete with skylights.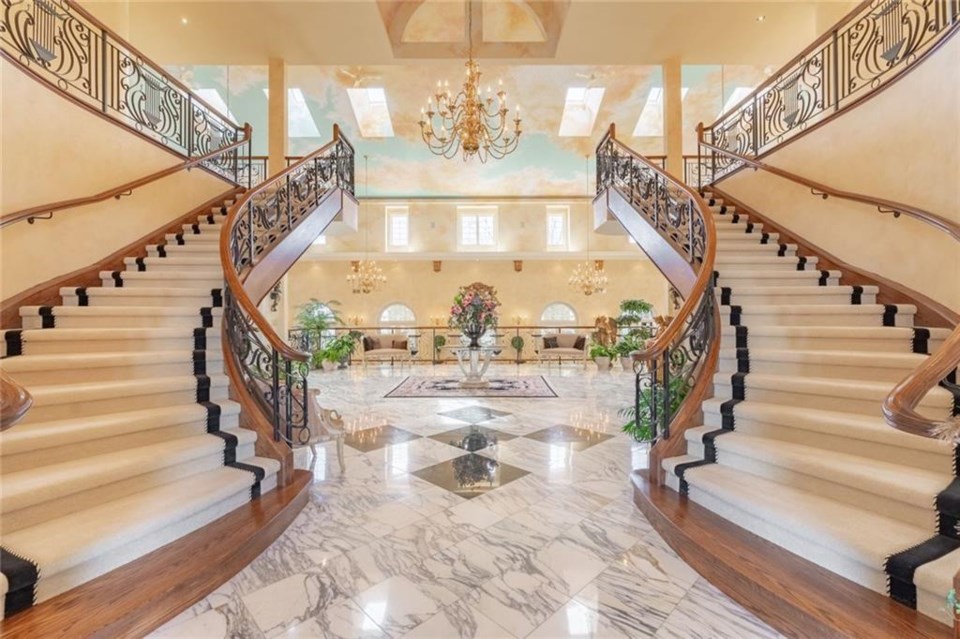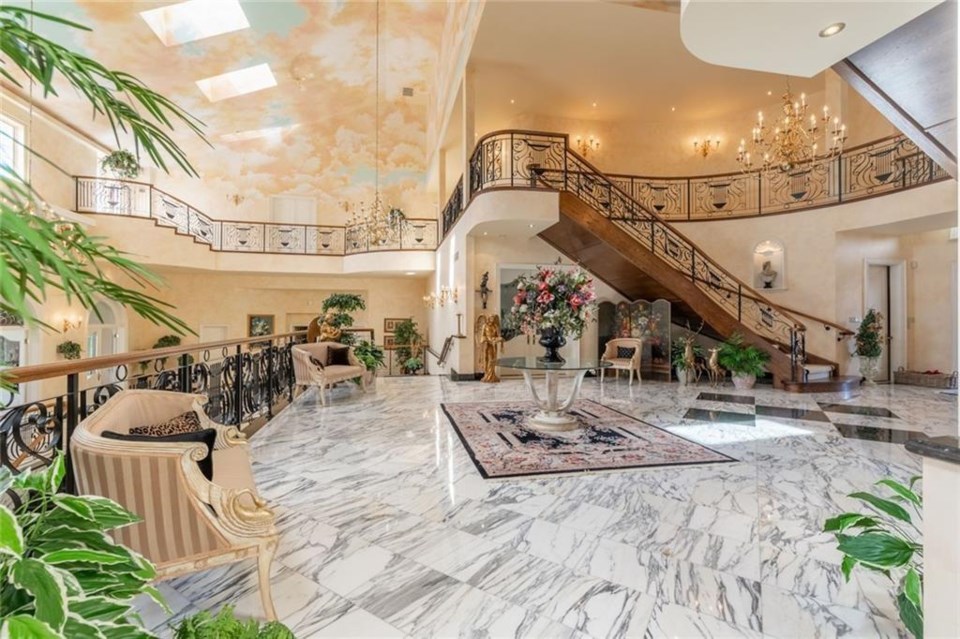 Everything is oversized in this home. From the grand staircases that flank the massive foyer to the chandeliers and Grecian columns that line the grand banquet hall that could seat hundreds, this is a residential property experiencing an identity crisis.
Many of the rooms, including the main living room and kitchen/dining area, are so large that conventional furniture looks out of place and creates a feeling that you're viewing an empty showroom.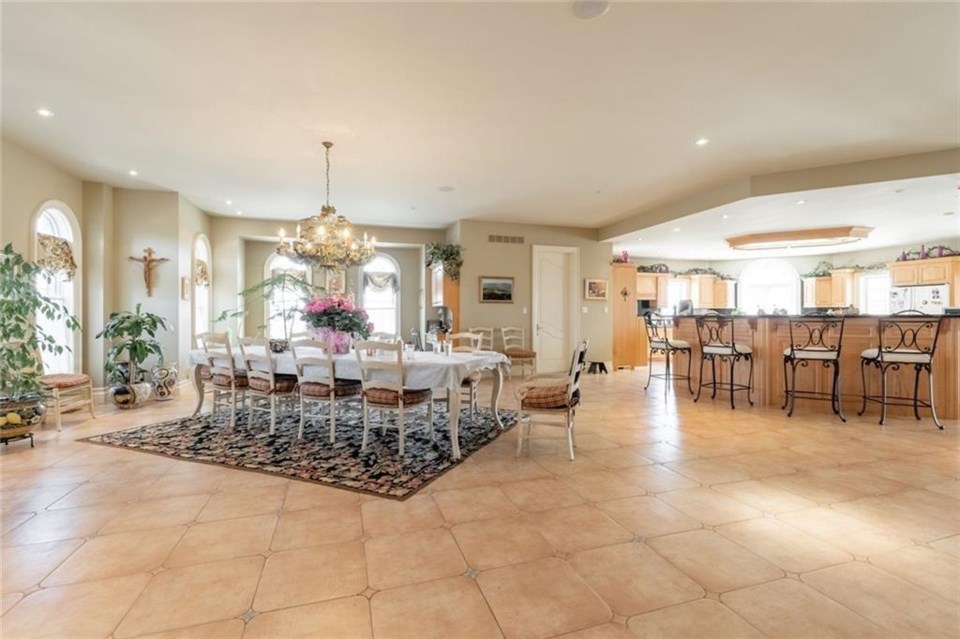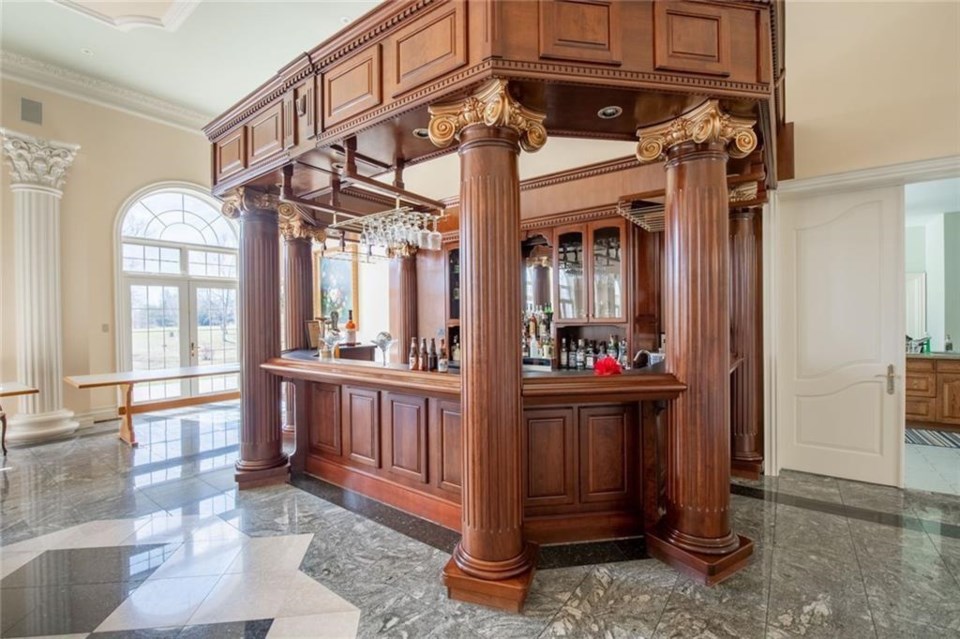 Some numbers to consider:
With a 20% down payment of $10.8 million and 30-year mortgage at 4.69%, you'd be looking at a monthly mortgage payment of approximately $222,621 (with land transfer tax landing at just over $1.3 million).
This listing for 140 Garner Road E is very lean in detail and suggests the value of this real estate is the 85 acres of prime land that abuts ongoing residential development in the area.
You can take in all the property has to offer and view the listing here.