As the snow begins to melt and the temperatures start to rise, Ontarians eagerly await the arrival of spring.
With its mild weather and beautiful scenery, spring is the perfect time to explore the great outdoors and go on a hike, and it just so happens that Ontario is home to an abundance of stunning hiking trails that offer breathtaking views, lush forests, and scenic waterfalls.
From beginner-friendly hikes to more challenging treks, there's something for every level of hiker. In this article, we'll highlight some of the best spring hikes in Ontario that are sure to satisfy your thirst for adventure and leave you in awe of the natural beauty that surrounds us.
So grab your hiking boots, pack your backpack, and let's hit the trails!

Set in the Caledon Hills on the banks of the Humber River, this 446-hectare park is the outdoor enthusiast's dream! You can do it all at Albion Hills. With over 40 km of scenic nature trails, Albion Hills is the perfect escape from the city, complete with spots for picnicking.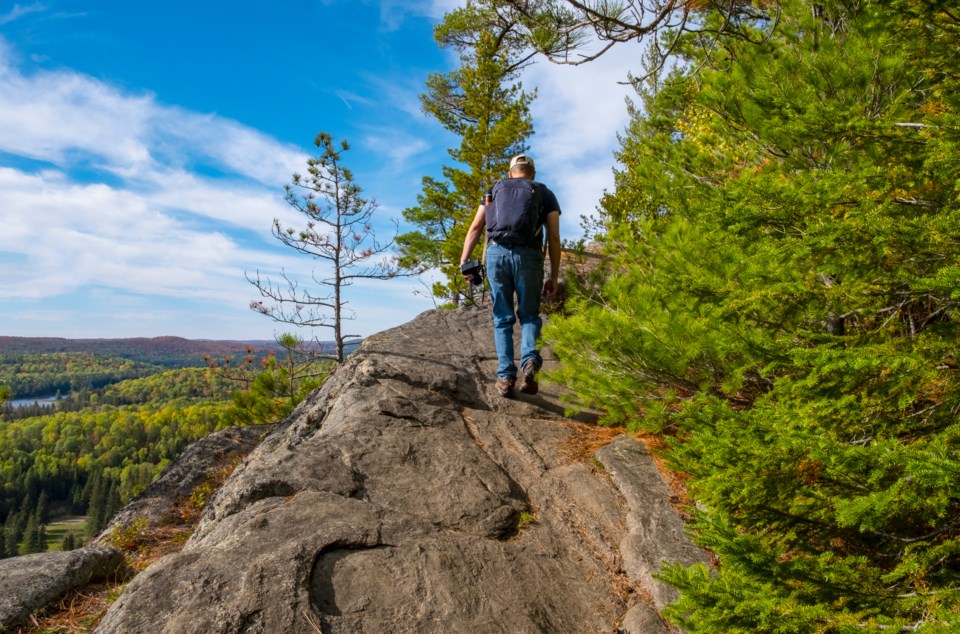 Known for its incredible fall foliage, Algonquin Park is also a beautiful destination for spring hiking. With over 18 different trails to choose from, visitors can explore the park's diverse landscape of lakes, forests, and rocky ridges.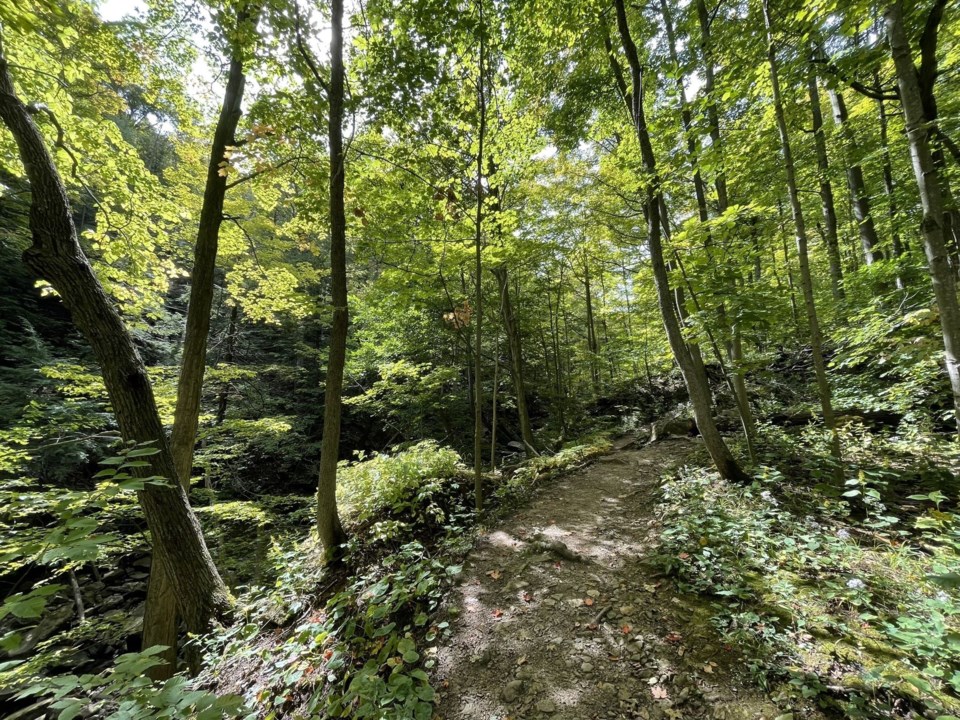 Located in Grimsby, Beamer Memorial Conservation Area is home to one of the best lookout points in Ontario. Hikers can enjoy panoramic views of the Niagara Escarpment and the surrounding cliffs and falls. It's also noted for being the best location on the Niagara Peninsula to observe the annual spring migration of raptors.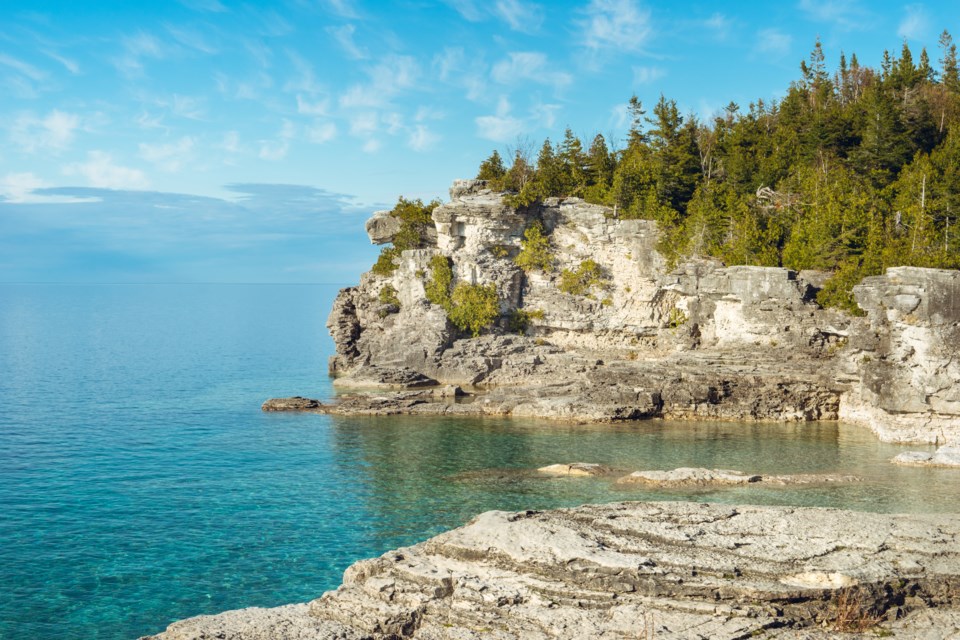 Running from Niagara to Tobermory, the Bruce Trail is Canada's oldest and longest marked footpath. The trail features over 900 km of hiking opportunities, including stunning waterfalls and breathtaking views of Georgian Bay.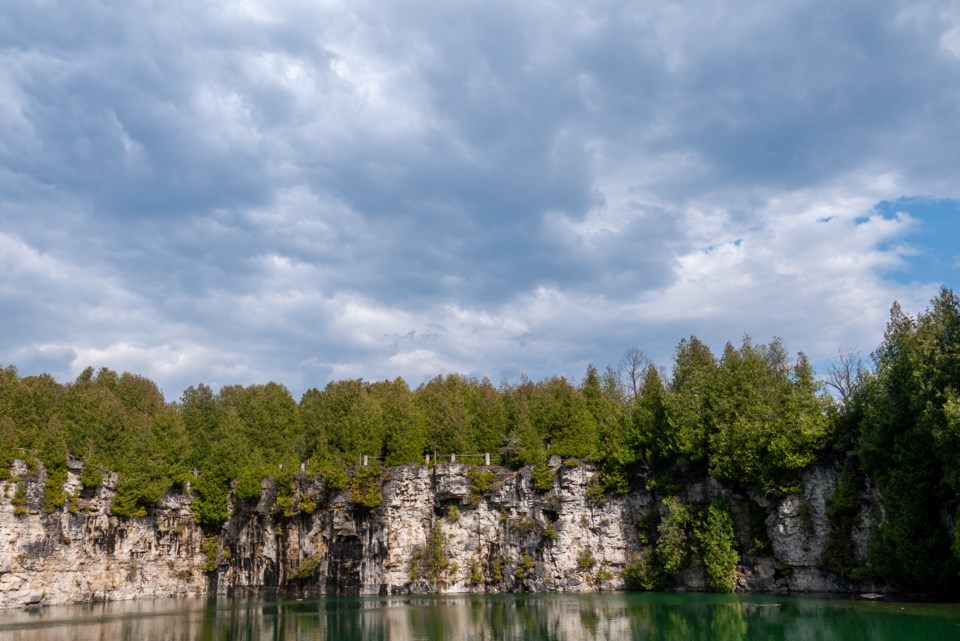 This 10 km trail winds through the Elora Gorge Conservation Area, offering scenic overlooks of the picturesque waterfall and sweeping views of the gorge.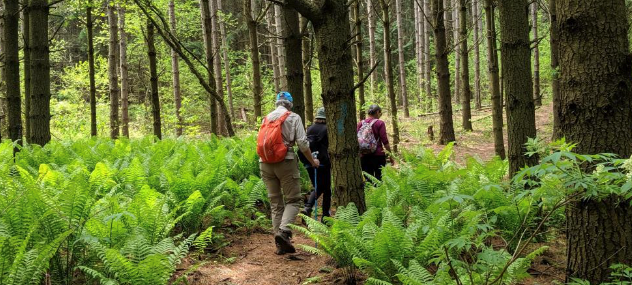 The Ganaraska Hiking Trail is over 400 km long running from Port Hope on Lake Ontario to the Bruce Trail near Collingwood, with side trails to Wasaga Beach and Midland. Whether you're an expert hiker looking to explore remote areas or you're looking for a family-friendly hike, Ganaraska offers something for everyone.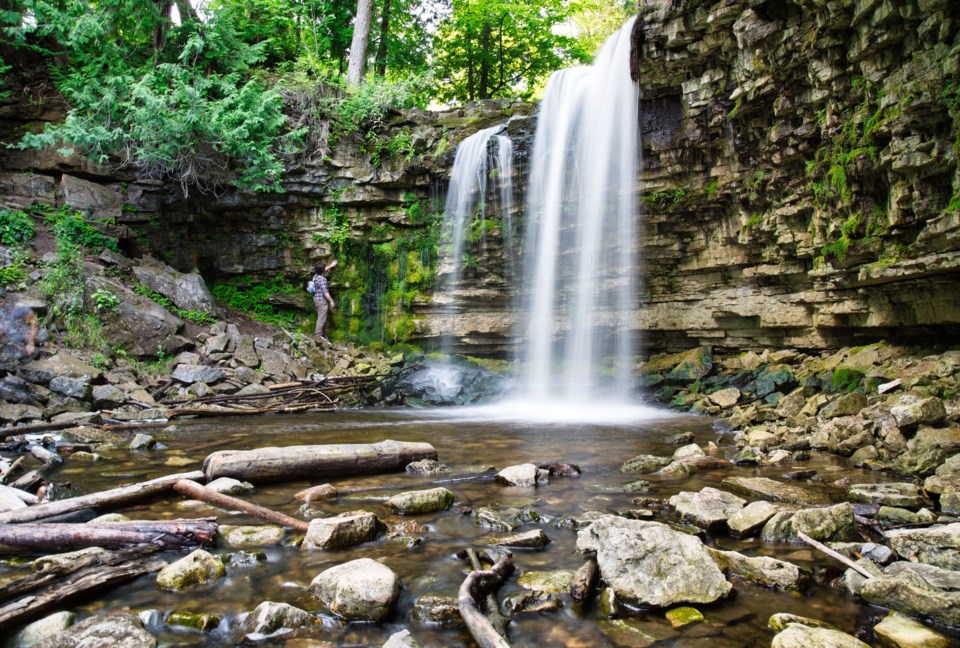 This popular conservation area is located in Campbellville and features a network of trails that wind through forests and past scenic waterfalls. Visitors can also explore the park's historic mill ruins and picnic areas.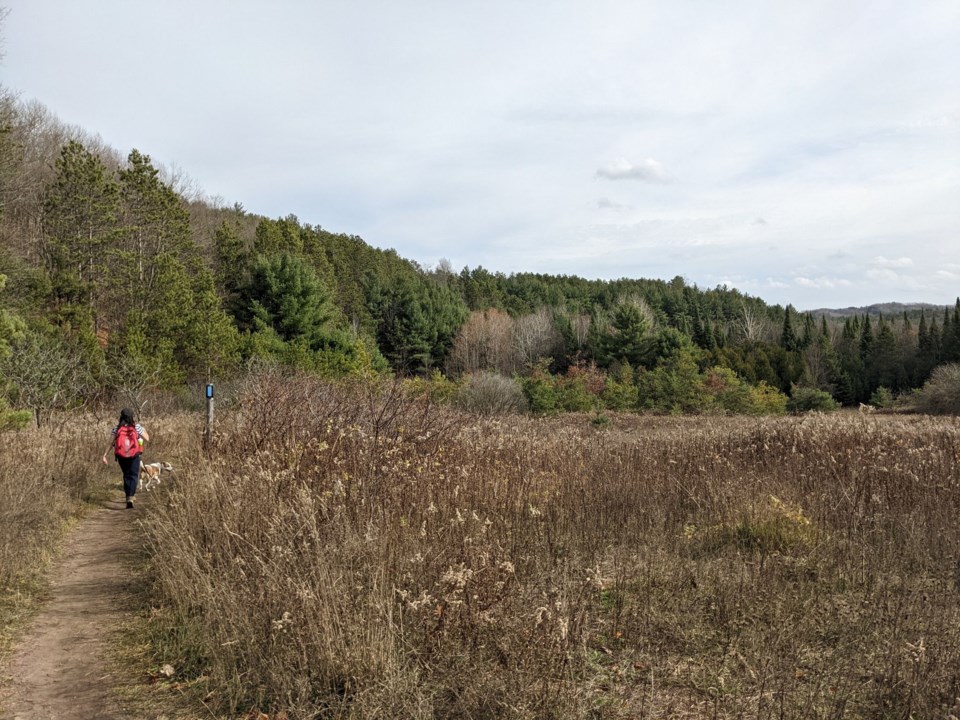 Located northeast of Orangeville, this heavily wooded terrain is quite hilly with some rolling sections. Ideally, the hiking trails at Hockley Valley are great for those looking to enjoy a good cardio workout and don't mind breaking a serious sweat.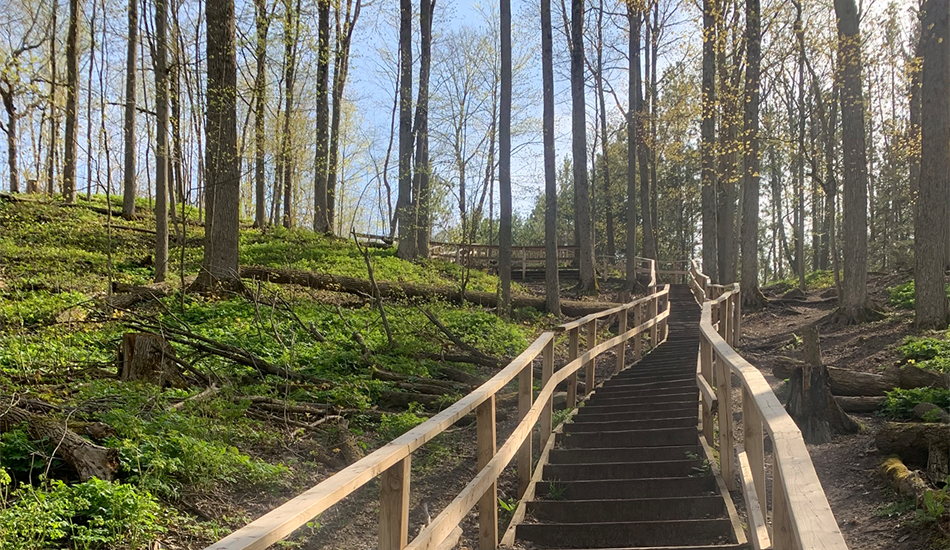 Located in Newmarket, Joker's Hill is well maintained throughout the year, making it a go-to spot for hikers and dog owners. Home to the infamous '99 Steps', this conservation area is best suited to people who are in good physical condition and enjoy a challenge.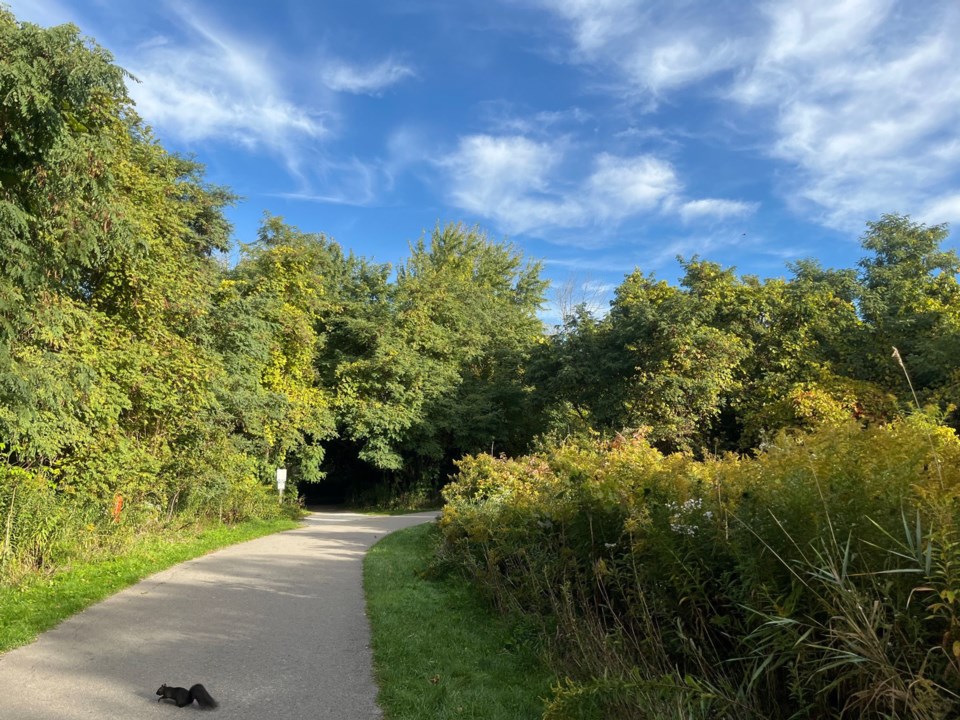 Located in Whitby, Lynde Shores Conservation Area is definitely worth the drive. Best known for its wildlife viewing opportunities, Lynde Shores offers easy trails, many of which are paved and are suitable for all fitness levels. Chances are, you'll come for a workout and leave with a few wildlife selfies as the squirrels and birds are very friendly.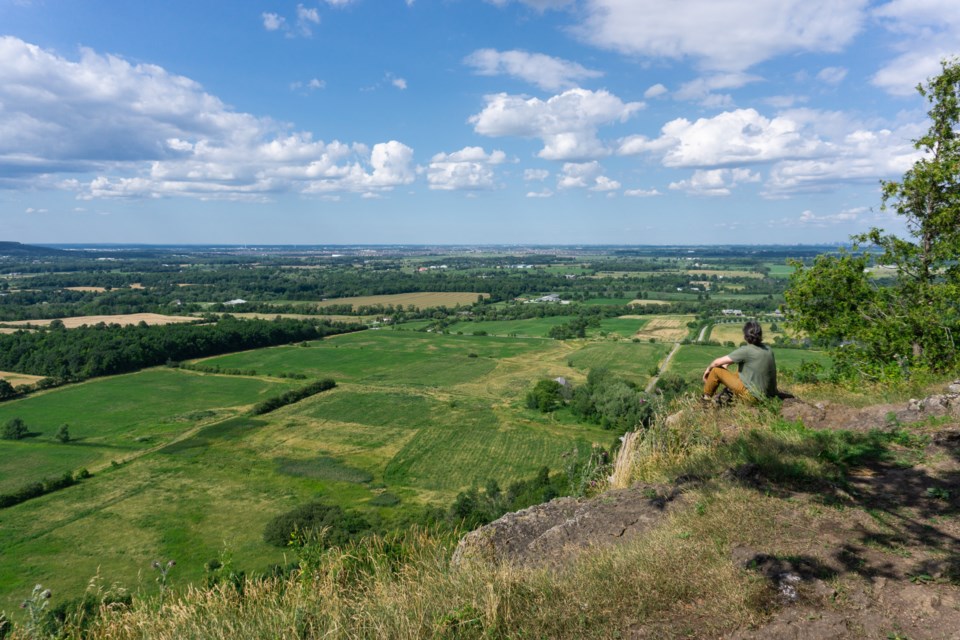 This hidden gem in Burlington features a network of trails that wind through forests, wetlands, and rocky ridges. Visitors can explore the park's unique geological formations and enjoy the picturesque panoramic escarpment views.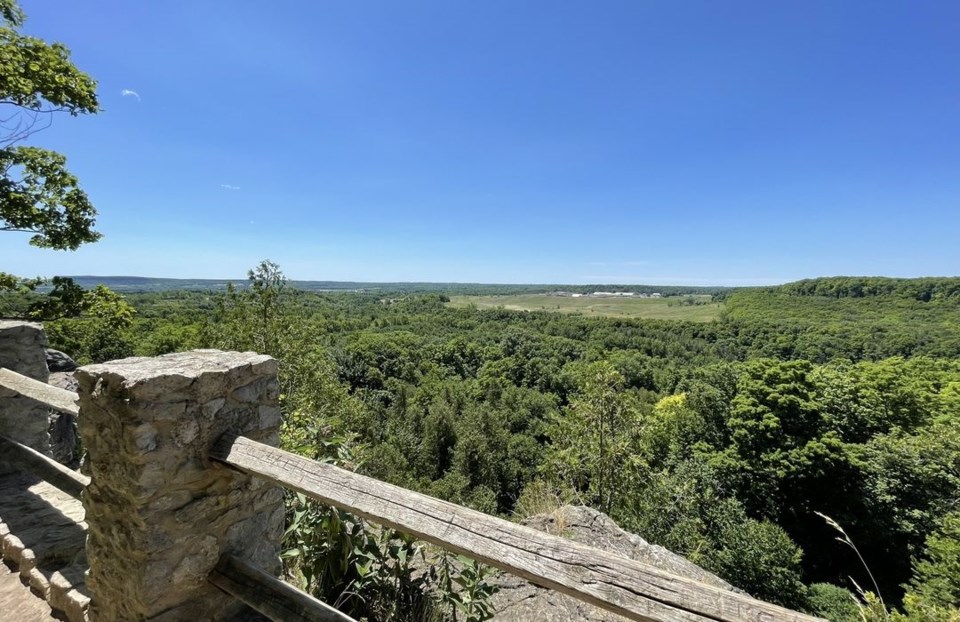 Located in nearby Milton, Rattlesnake Point is home to 12 km of space to explore including countless caves and cliff lines which offer hikers breathtaking views of the country below. There are three trails to choose from depending on your experience, with the most challenging running 7.2 km (round trip) to the Crawford Lake Conservation Area.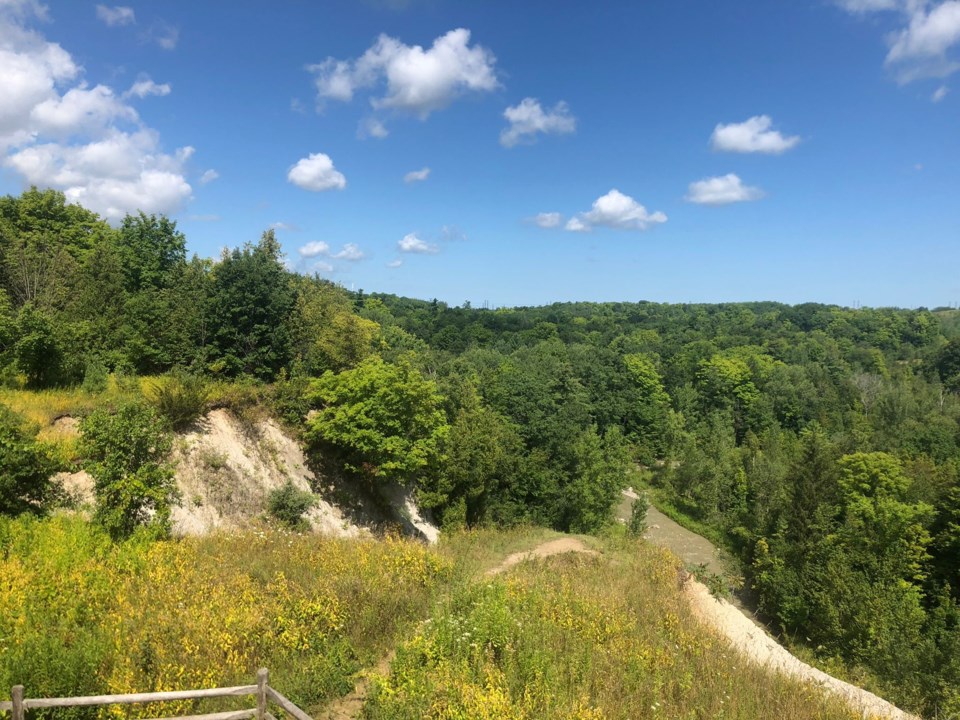 Canada's first and only national urban park is perhaps the Greater Toronto Area's best-kept secret and boasts plenty of hiking terrain to match. Rouge National Urban Park is home to nine exciting trails, each of which comes with their own unique feature and level of difficulty.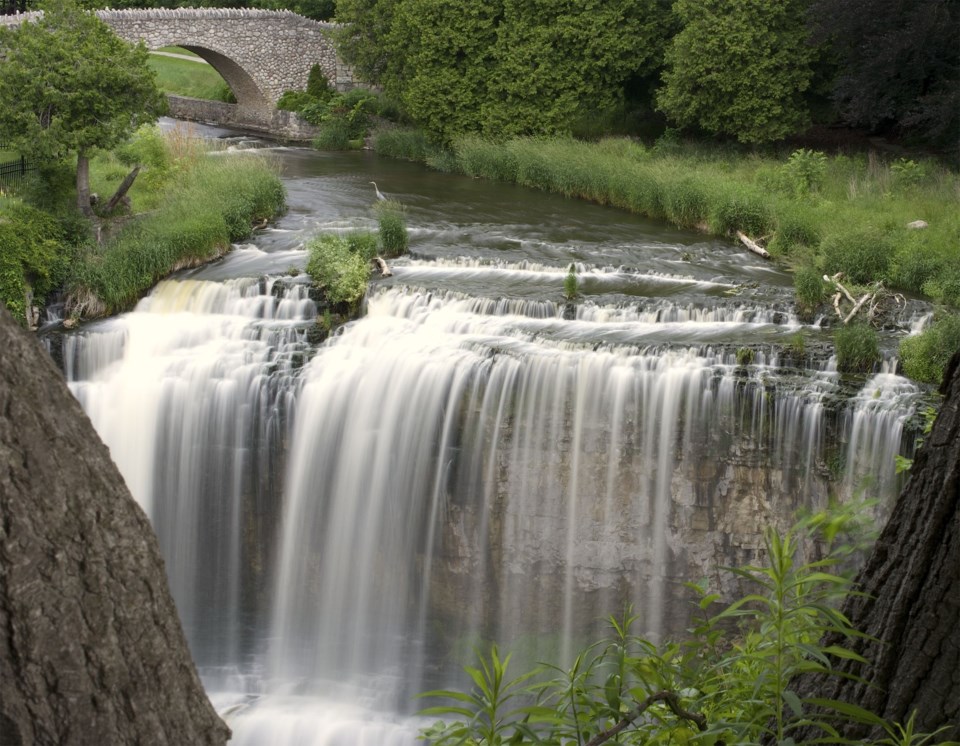 Part of the Spencer Gorge/Webster Falls Conservation Area, hikers can explore the lush green views and raging waterfalls of this stunning nature area which connects from Christie Lake all the way to the Dundas Peak.
Whether you're an expert hiker or just starting out, there is a trail for everyone to explore and enjoy in Ontario this spring. So put on your hiking boots and hit the trails to discover the natural beauty that Ontario has to offer.