After more than a year of lockdowns, travel restrictions, and social distancing measures, many Ontarians are eagerly looking forward to packing their bags and taking advantage of the warmer weather to explore new destinations, reunite with family and friends.
However, while the prospect of travel is exciting, the reality is that the pandemic has significantly complicated the process of planning and executing a trip, with new rules and regulations, health and safety protocols, and unpredictable airport and border wait times all adding to the complexity.
New research from the Travel Industry Council of Ontario (TICO) confirms a strong intention by Ontarians to travel this spring and summer both locally, across the country, and abroad.
In fact, according to a survey of 1,200 Ontarians, 68% of respondents said they intend to travel within Ontario, 51% intend to journey across Canada, while 47% intend to pack their bags for an international trip.
As Ontarians increasingly resume travel, 71% of respondents feel that travel is more complex now than it was prior to the start of the pandemic.
"Ontarians are ready to travel but they are also deeply aware of the complexities in today's travel environment," said Richard Smart, president and CEO, TICO.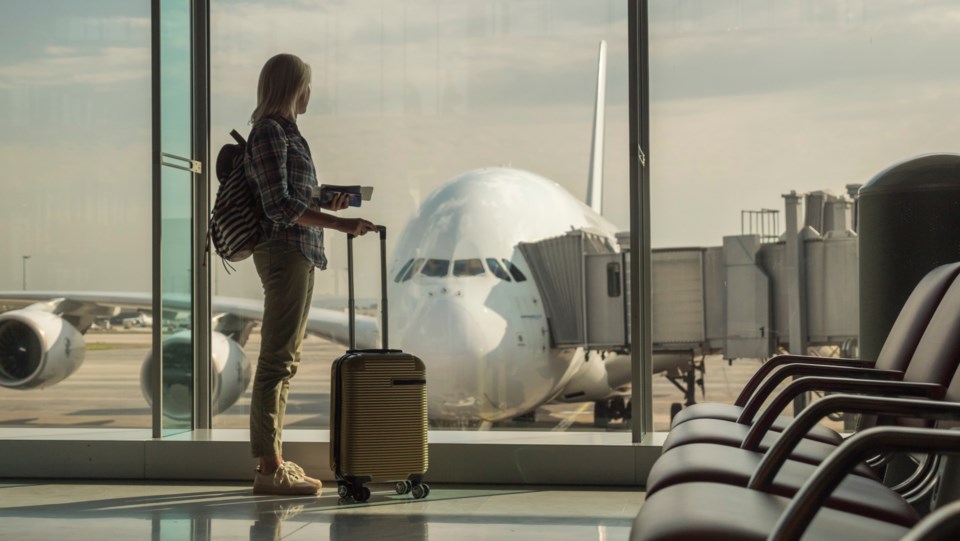 Concern for potential travel issues
The findings of the study reveal that a significant number of Ontarians are apprehensive about potential travel issues, with 65% of respondents citing cancellation or delays due to uncontrollable factors as their top concern, while 60% worry about being stranded from home. Protecting their travel investment is also a priority, with 65% expressing concern in this regard.
Protecting your travel investment
The survey found 65% of respondents are concerned about protecting their travel investment.
Compared to pre-pandemic times, 73% of respondents are more likely to book travel plans that offer flexible re-booking and cancellation policies. Furthermore, 78% expect to be fully refunded or offered similar travel options if their original plans are cancelled for any reason, except for self-initiated cancellations.
Factors influencing travel decisions
When considering their travel purchase, Ontarians chose these five attributes as being most important to them:
Destination (86%)
Price (86%)
Accommodation (84%)
The travel experience (81%)
Mode of travel (76%)
Respondents also factor in extreme weather conditions (66%) and eco-friendliness (35%) when making their purchase decisions. While 59% of respondents still consider COVID-19 safety and restrictions as important factors in their travel decisions, this is a decrease from the 81% figure reported in 2021.
Consumer protection
When making a travel purchase, 62% of respondents said they consider the availability of consumer protection. Additionally, 66% of respondents consider the reputation of the travel agent or tour operator they are booking with.
TICO regulates Ontario's 2,000 travel agencies, booking websites and tour operators. These range from local travel agencies on main streets, to large booking websites, to packaged tour companies.
All TICO registered companies must follow consumer protection laws, including:
All-in pricing, with no hidden charges or surprises;
Outlining the change/cancellation policies of a travel booking;
Disclosing the documentation (e.g., passport, visas, etc.) needed for the travel destination;
Sharing information about the availability and importance of travel insurance; and
Disclosing any unique conditions that may affect a traveller's decision to book.
If you're planning on travelling in the coming months, here are three steps to protect yourself from possible travel pitfalls:
1. Know who you are booking with.
Any travel agency or booking website that's based here in Ontario has to follow consumer protection laws and be registered with TICO.
So, if something goes wrong, you've got TICO's support to help you sort it out. You don't get that if you book with a company located outside the province.
TICO's agency search feature helps you quickly check if a travel agency or website is registered.
2. Check these two details before you book.
The cancellation penalties and the change fees. In case something comes up, you want to know if you can change or cancel that trip without losing it completely.
3. Make sure you have the right travel insurance.
We've all come to expect the unexpected over the past few years, so having that right protection is a good idea. Consider trip interruption, cancellation, and medical insurance. While your credits cards or group insurance may offer some coverage, there might be gaps in the protection being offered.
While the travel landscape has undoubtedly changed due to the pandemic, Ontarians can take comfort in knowing that they have various options to protect their travel investments and ensure a safe and enjoyable trip.