Not everyone has room in their living space for a theatre-sized screen for their entertainment viewing.
So what is the best size television to buy based on the space you have available?
According to Tyler Thomas of Welland's Thomas TV, people are usually surprised to discover that could mean buying a much bigger television than previously anticipated. That's because the distance you sit from your television and the type of viewing you do most (regular television versus movies) is almost as important as the size of screen you buy.
"When it comes to watching TV, you want to be able to take in the whole image with it being as close to real life size as possible to get the most optimal effect. When watching movies, you want a larger-than-life experience, so the distance you're sitting away from your television could change the view dramatically."
Thomas offers the following examples of viewing distances that can help you optimize your television experience.
"A 55-inch television is a very common size television. When viewing a high-quality television, It's recommended that you sit approximately seven to seven and a half feet away from the screen when watching regular TV. If you want to use it for a home theatre experience watching movies, they recommend sitting as close as five to five and a half feet away. When you get into an 85-inch television, the recommendations are to sit around eleven and a half feet away for regular viewing and around eight feet away for movies."
Many people buying high quality new televisions may have previously thought they didn't have enough space to justify buying a large television. However, buying based on those recommended viewing distances would allow for a much bigger television screen than expected along with a much more immersive viewing experience.
"People sitting too far away from the screen they're watching are not actually going to benefit from the size of the television," said Thomas. "The sitting distance is really the most important part to getting the best experience and performance with your television."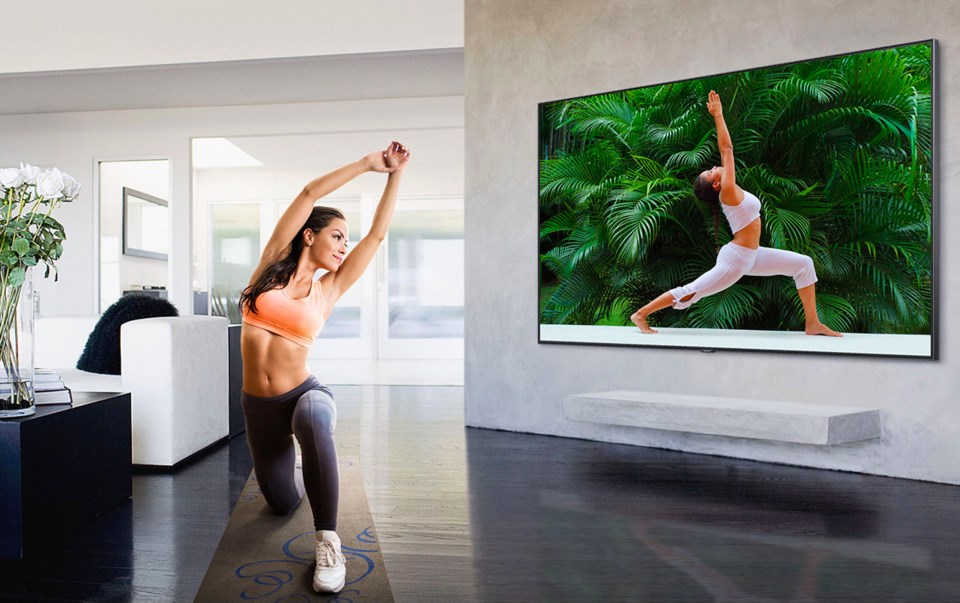 While manufacturers are constantly improving picture quality, Thomas says its often been at the expense of sound quality.
One of the most common complaints he hears from customers is that the TV sound isn't as good as they expect it to be.
"From a design standpoint TVs have very small bezels around the outside of the picture portion of the TV. That doesn't leave a lot of room for speakers. With a lot of TVs the sound comes out of the bottom or from the back. I usually recommend to clients that they leave enough in the budget so when they're choosing a TV they have enough left over to buy a good sound system, whether it's going to be a home theatre system or a sound bar. As long as they allow for that in the budget they'll be very happy having an awesome TV with great sound."
Another element to consider for optimal TV viewing is the available lighting.
Thomas says the intensity and the location of the lighting can have a direct impact on your viewing enjoyment.
"Some TVs perform better in different light levels," he said. "For instance, Samsung QLED TVs perform better than other similar TVs in high light-level rooms. Sony OLED TVs tend to favour a more studio light level to give a more film-like picture. Placing your lighting behind the TV is best unless the TV is equipped with an anti-glare screen that allows you to place the TV almost anywhere."
As for those planning a casual night of movie watching, Thomas says eliminating all external light sources is not necessarily the best way to go.
"It's best to have low ambient light preferable behind the screen. This reduces the shock to our eyes when the movie goes from a dark scene to a bright screen quickly."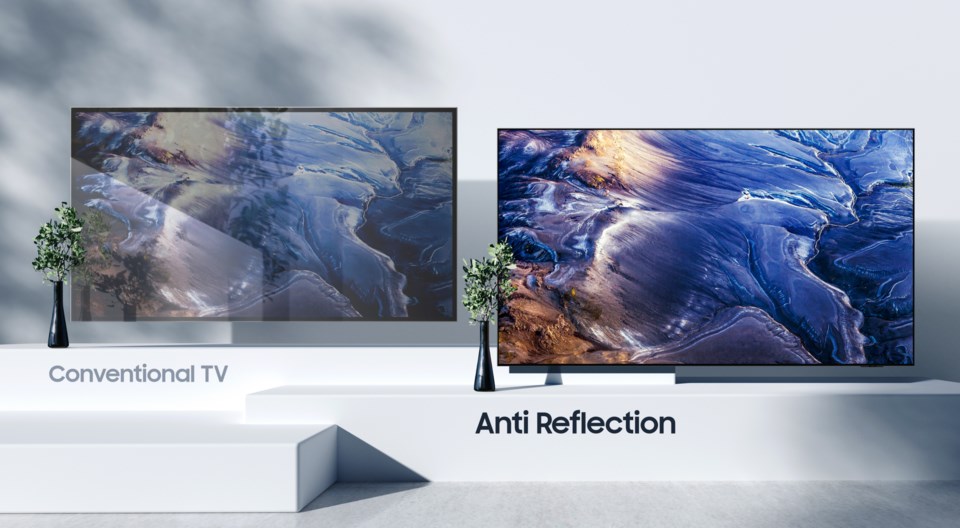 Make sure you get the right sized television you want for upcoming big games, March Madness, the NHL and NBA playoffs, the Oscars, or your favourite movies.
Learn more about the science of proper television viewing. Drop into Thomas TV at 130 Thorold Road West in Welland. Or visit them online.