The Niagara Pumphouse Arts Centre comes alive with the spirit of Christmas when the doors to its Holiday Market open to shoppers from December 1st to 10th. It promises to be a fun and festive event.
Step into the Niagara Pumphouse Arts Centre atrium and you will begin a magical shopping experience that showcases unique, handcrafted holiday gifts created by 25 local artisans who have poured their passions into their creations.
Aimee Medina, Marketing and Communications Manager for the Niagara Pumphouse Arts Centre says,"Shoppers will have the opportunity to explore a world of one-of-a-kind holiday gifts, ornaments, and décor. The Holiday Market features everything you need for gift giving, there's something for everyone."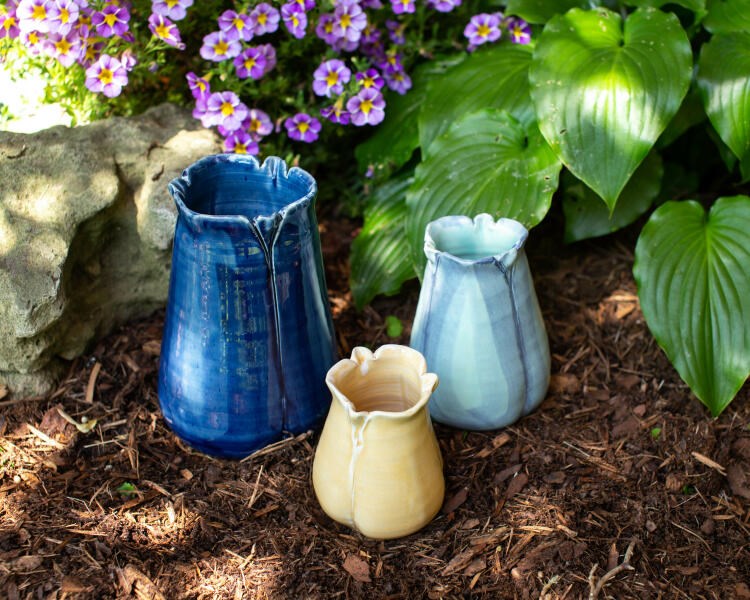 Capturing the holiday spirit
One of the more beloved holiday traditions is decorating Christmas trees. As shoppers stroll into the large Walker Room gallery, they will be greeted with a room full of Christmas trees decorated with unique handmade ornaments, including hand-knitted toys.
This year a fudge maker is also creating gifts. Fudge would be a delightful stocking stuffer or gift to a co-worker or neighbour with a sweet tooth. The joy of Christmas is often found in the little surprises tucked into Christmas stockings and the Holiday Market offers an array of stocking stuffers.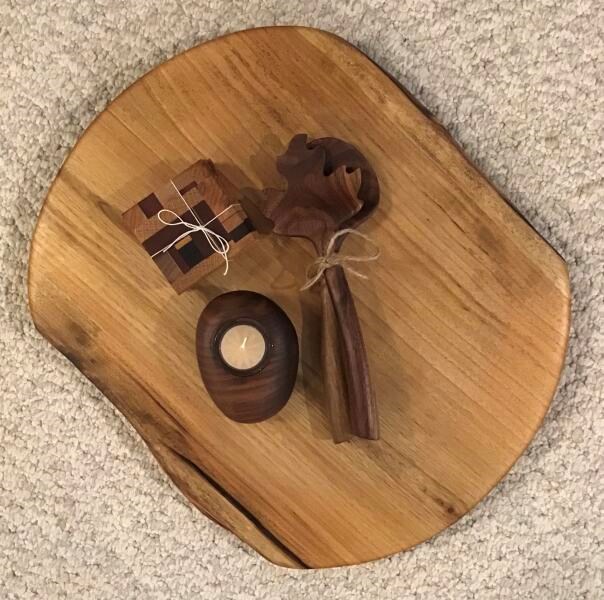 Simply select the items directly from the tree that you would like to purchase. Almost everything is available for sale. What better way to adorn your own tree and add a touch of seasonal charm to your home than with ornaments crafted by local artisans.
These ornaments will be timeless keepsakes that remind people of the magical moments in Niagara-on-the-Lake during the holiday season. The Walker Room gallery will also feature holiday and winter themed artwork on the walls, while 3-D displays will also be available for sale.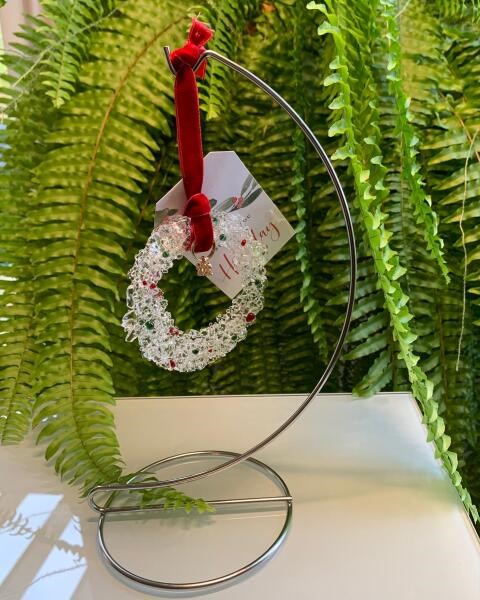 The more than two dozen artisans are excited about the Holiday Market because it allows them to showcase their talents. Medina says, "Each item is one-of-a-kind, including textiles, pottery, glassware, and woodwork. There are many items to enhance your Christmas décor at home. We also have fragrances, lotion bars, and scented candles. People love to purchase these products for special events."
New to the Holiday Market this year is Lianne Lambert, the visionary behind Niagara Homespun Botanicals. Lambert is a trained botanist and environmental educator who personally cultivates and forages for beneficial herbs and plants on her property. Lambert says, I am thrilled to be part of the show, presenting my collection of all-natural, handcrafted soap bars and skincare items. All of my products are inspired by nature's beauty, do not contain any synthetic elements or fragrances and are packaged in eco-friendly materials."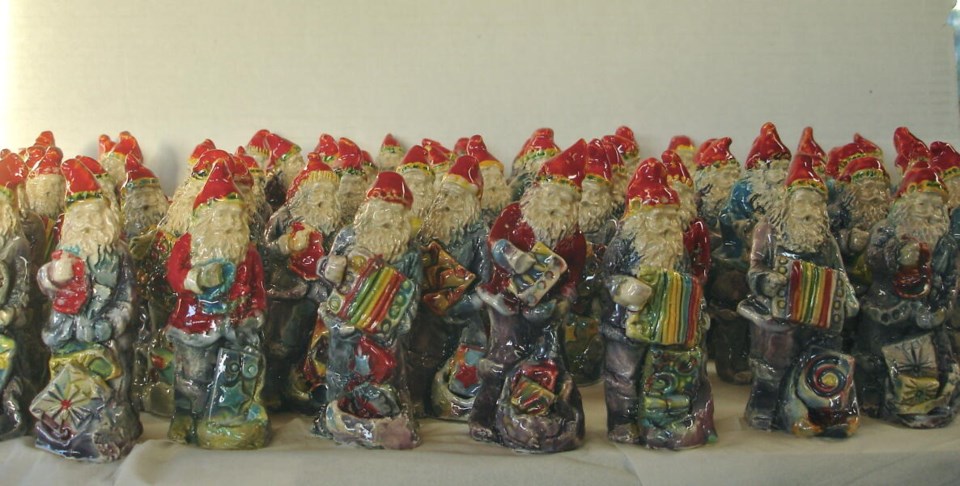 Many of the artisans are inspired by items in nature. For example, JS Benchworks gathers wood and recycles it into practical items. Barb Zimmerman of Lakeside Pottery says, "The Holiday Market is a wonderful platform for local artisans to share their unique, handmade products with the community. We always look forward to the experience."
Joanne Morandin, a Niagara Pumphouse Arts Centre Board Member adds, "The Holiday Market is a fantastic way to kick off the holiday season. It's festive atmosphere truly captures the spirit of the holiday."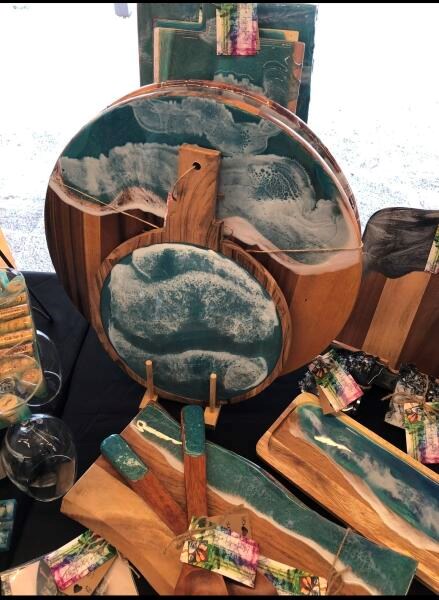 The gift that keeps on giving
The Holiday Market is the Niagara Pumphouse Arts Centre's most significant fundraising event. A portion of the proceeds from each sale will allow the Arts Centre to continue offering various programs, including the seniors' and children's programs so that they too can appreciate the importance of art. Aimee Medina says, "We are a non-profit charity and to keep our initiatives and programs going, to provide art for all, we rely on fundraising. It's the gift that keeps on giving."
As Aimee Medina points out, "It takes a village to hold the Holiday Market. This event would not be the success that it is without the assistance of their Holiday Helpers." They volunteer their time and their skills to invite the vendors, label products, decorate the space, and assist visitors throughout their shopping experience.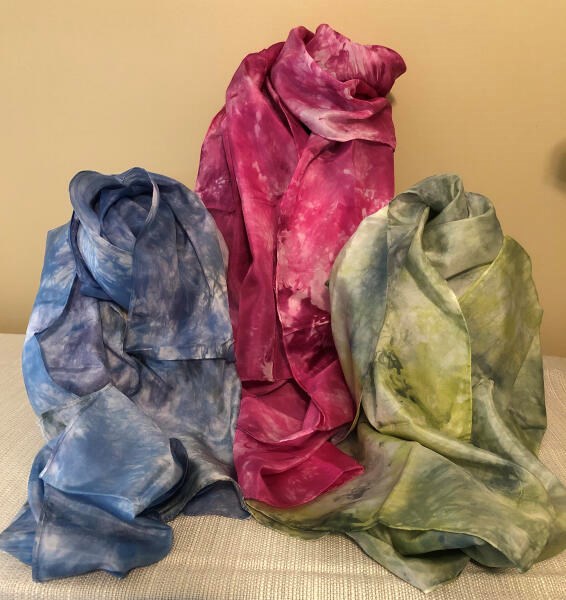 There is no entry fee for the event, but visitors are encouraged to embrace the spirit of the season by bringing a non-perishable food item or thoughtful gift to be donated to the Newark Neighbour Food Bank.
The first weekend of the Holiday Market, December 1st and 2nd coincides with the Niagara-on-the-Lake Rotary Holiday House Tour. In fact, the Holiday Market is an exclusive stop on the tour that offers an opportunity for holiday shopping. The first weekend, guests will be served with festive treats including hot cocoa and baked goods.
Everyone is welcome to shop at the Holiday Market. The festive atmosphere truly captures the spirit of the holiday season. The amazing array of creations offered by very talented artists will ensure that everyone finds that something special for family and friends.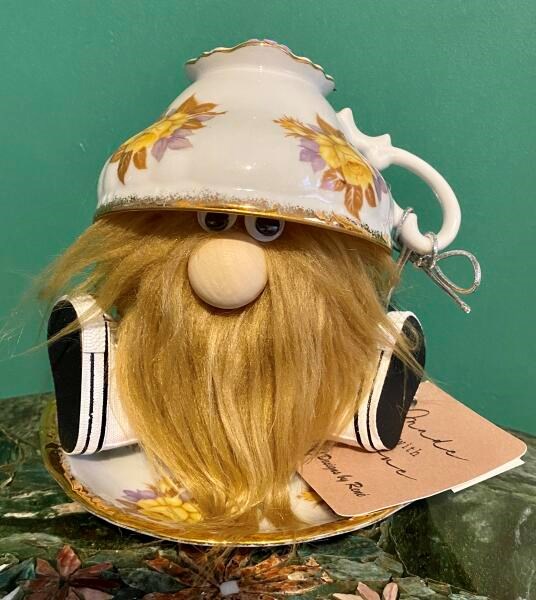 Holiday Market Hours:
Friday, December 1st and Saturday, December 2nd from 9:30am to 4:30pm
December 3rd to December 10th from 11am to 4pm.
Address: 247 Ricardo Street, Niagara-on-the-Lake
All major credit cards are accepted, and shoppers are encouraged to bring their own bag for their purchases. For additional information and updates, please visit them online here.