There's nothing like spending summertime in the great outdoors. For people who like to enjoy their multi-media experiences outside, having the right pair of speakers can help make the outdoors truly great. No matter where you want to use them, there are a few things you need to know before you decide to choose outdoor speakers for your home – and for the right application.
"Before you choose the right outdoor speakers, you need to decide where you are going to use them," said Tyler Thomas of Welland's Thomas TV. "Whether that means the back yard, a covered porch, your hot tub area, the pool, your garage, or the kid's play zone. When you determine the environment in which you will use the speakers, we can assist you to determine the other features of the speakers you will need to consider."
As an example, Tyler suggests that people looking to purchase speakers for outdoor use consider the construction material from which speakers are made. This will effect how long they will last and sound in your environment .
"The more solid the construction and mounting hardware is will affect the performance of the speaker such as the level of bass the speakers can produce to sound good in your space," he said. "Consideration of the environment affecting the speakers is also important. Weather elements such as cold, high moisture, high wind, heavy rain, dust or ashes, high heat, and direct sunlight can all impact sound and life expectancy of the speakers."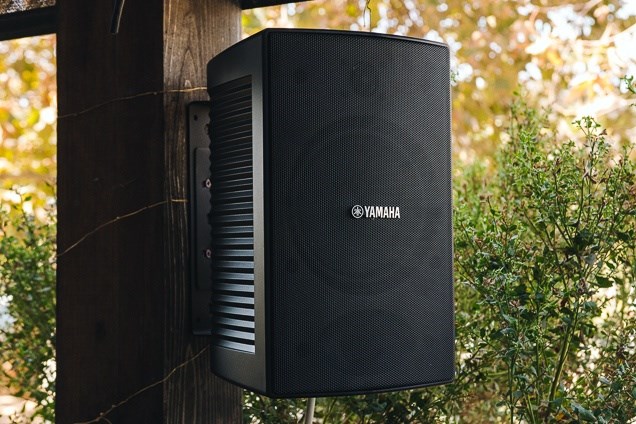 Thomas said it's important to develop a comprehensive checklist when it comes to shopping for outdoor speakers in order to select the best outdoor speakers. It is best to select ones with an all-weatherproof construction. This will ensure the speakers can withstand all these harsh elements and serve you better and longer, especially for Canadian environments.
"Some products are not suitable for our Canadian climate. Some are outdoor but meant more for southern climate where it doesn't freeze" said Thomas. "Choosing the best outdoor speakers may also be affected by limitations in installation. Depending on the location the speakers and how it will be installed, sometimes a wireless solution is best."
According to Thomas, wireless outdoor speakers are very good for temporary use for parties, events rental properties, restaurants and other places people would gather on occasion. Wired speakers have the advantage of allowing users to enjoy a better sound quality that is free from the interference that may arise from the limitations of wireless connectivity. Wired speakers also come in more architectural options that help them to disappear in their surroundings. Some are made to look like rocks, planter pots, posts, or other styles that blend into outdoor landscapes.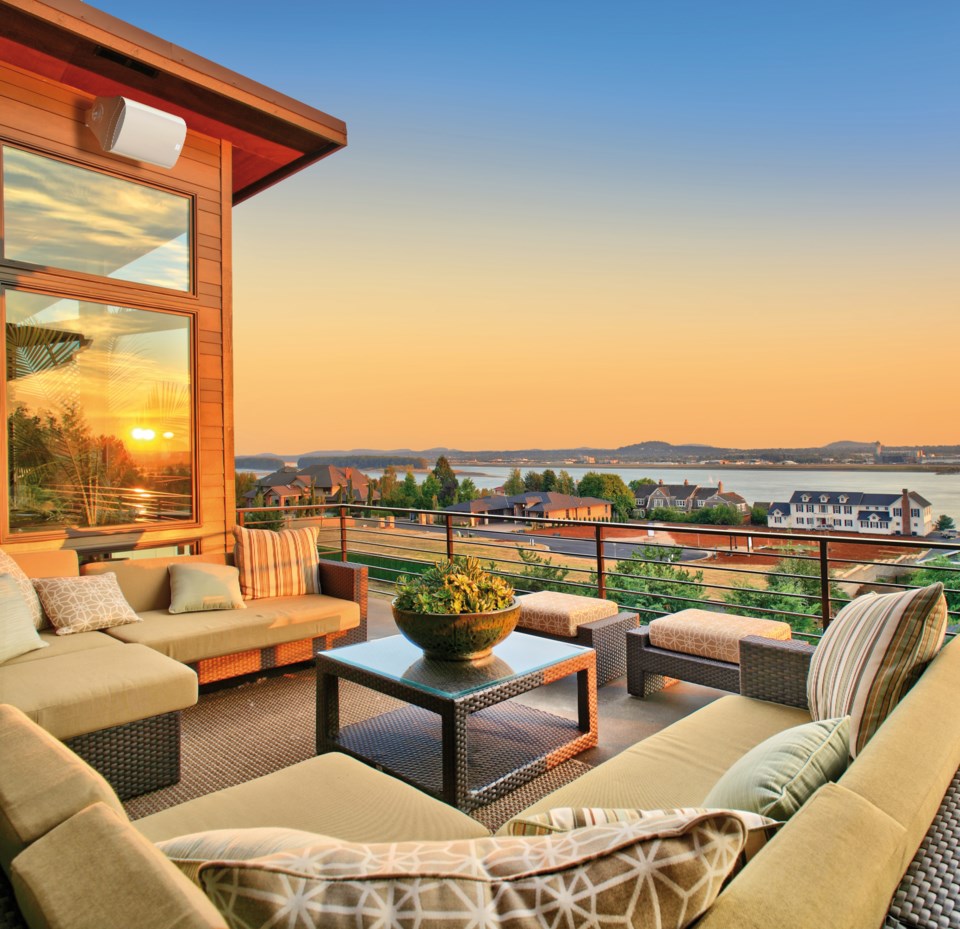 "We have many good quality brands to choose from at Thomas TV. Wired systems also are compatible with more power options for filling larger areas with plenty of sound.
You will also have to consider the type of sources you would like. Many people are now using streaming services like Spotify, Tidal, Apple Music or playlists saved on their computers."
These are all available for outdoor speaker systems. When coming into Thomas TV, make sure to mention the ones you use as they can make sure it is compatible. These can all be controlled by a smart phone or tablet. The speakers can be separated into zones so you can adjust the sound levels and source for different activities. Thomas said you can even have traditional sources like CD players, turntables, and FM radio play music through the outdoor speaker system.
"It all comes down to you and the type of music you will be listening to," he said. "Do you like rock, R&B, rap, soul, or heavy metal. You will need more power for better bass. Maybe even an Outdoor Subwoofer. If you are more into classical and jazz classic or country, HiFi quality speakers and amplifiers are needed so you can hear the nuances and details and be able to play songs at lower volume levels. We at Thomas TV can help you get the perfect system that you will enjoy for years to come, or even Surround Sound for the outdoor home theatre."
Come in and discover the variety of outdoor speakers and systems available today. Visit Thomas TV at 130 Thorold Road West in Welland. Or connect online here.