It was a tumultuous 60 minutes for Tillie Clapp on Friday morning.
Her husband, Earl Clapp, was run down by Jason Lusted during a botched robbery attempt in October of 2020. Lusted was found guilty of manslaughter by Justice J.A. De Filippis in April of 2022, and sentenced in September 2022. He was 52 years old when ordered to 14 years' imprisonment at Joyceville Institution.
On Friday, May 19, Lusted's lawyer made an attempt to have his client's sentence reduced, respectfully suggesting that Justice De Filippis erred in his sentence by failing to accept Lusted's guilty plea as a mitigating factor, along with Lusted's expression of "genuine remorse."
During prior sentencing proceedings, Lusted's lawyer took the position that the appropriate sentence was 10-12 years in prison, less credit for pre-sentence custody. The Crown took the position that the appropriate sentence was 15-18 years, less credit. Justice De Filippis held that the effective sentence should be at the high end of the sentencing range — 18 years, less four years credit (a number derived through a complicated formula that resulted in credit for twice the actual custody time) — and therefore imposed a sentence of 14 years in prison.
The defense conceded Lusted's extensive criminal record, including multiple driving offenses, and the fact that he had previously served a nine-year penitentiary sentence. Lusted's lawyers offered evidence during the trial of their client's difficult upbringing, and his use of drugs and mental health issues.
Ontario Crown prosecutor Greg Sweeney told the tribunal that, "It couldn't be clearer that the sentencing judge [De Filippis] took into account Mr. Lusted's expression of remorse. The only point on which we differ is the amount of weight that he attached to that particular mitigating factor. Justice De Filippis said during the appellant's allocution that he was prepared to accept an apology and to take it into account, and he reiterated that point in his reasons pertaining to sentencing. He again said that he accepted the apology, but it comes too late in the context of the appellant's life of persistent crime."
Despite the rationale offered by Lusted's defense, the Appeal Tribunal at Osgoode Hall in Toronto on Friday would have none of it. Justices Doherty, Gillese, and Zarnett listened to arguments by both sides, and then took a brief recess before returning to inform the court that the appeal was dismissed. They will provide written reasons for their judgment in a week's time.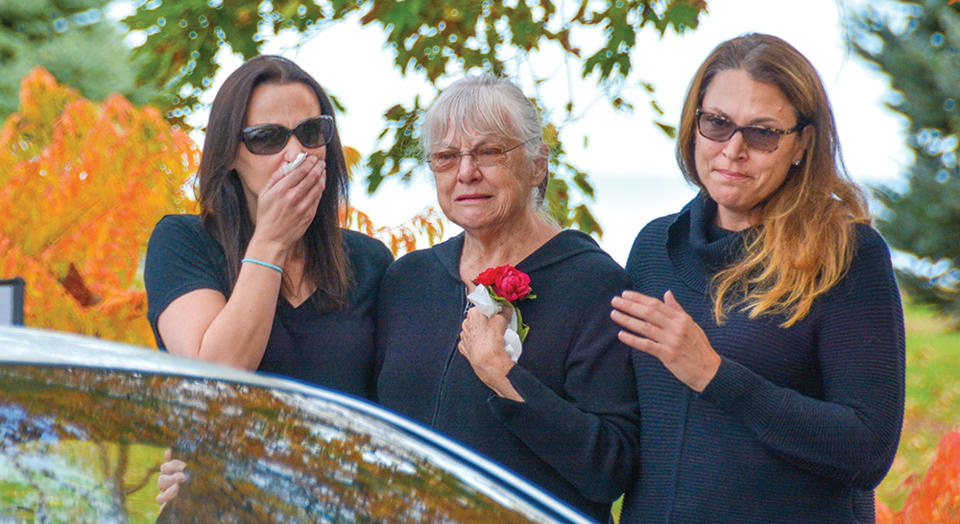 "While we were listening to the defense attorney go on about the reasons why the appeal the sentence should be reduced, my stomach was in knots," said Tillie Clapp. "I was not prepared for the level of stress. To their credit, the Justices recognized that this was a horrible crime, and that [Lusted] doesn't deserve consideration. His lawyer said that despite his criminal history, Lusted had not done much violence. I thought that the Crown Attorney would focus on Lusted's extensive record of convictions, but he didn't do that. I was sitting there thinking, 'My God, why isn't he talking about those things?' But given that the appeal was rejected, I guess he took the correct approach."
Clapp expressed sadness on the state of the human condition, the reality that allows some member of society to prey on innocent others.
"The public needs to realize that there are people out there who view crime as their occupation," she said. "It's just beyond me how commonplace it is. In the last few days alone, we've had four break-ins in the area."
Lusted will be eligible for parole in May of 2027, after five years of incarceration. His mandatory release date is January of 2032.