As the temperature rises and winter draws to a close, the change in season brings along the possibility of damage to your home due to the spring thaw.
From leaky roofs to flooded basements, the consequences of not properly protecting your home can be costly and stressful. Fortunately, with some careful planning and preparation, you can safeguard your home and minimize the risk of any potential damage.
Read on to learn about six simple yet effective tips that will protect your property against the spring thaw and ensure your home is ready for the upcoming season.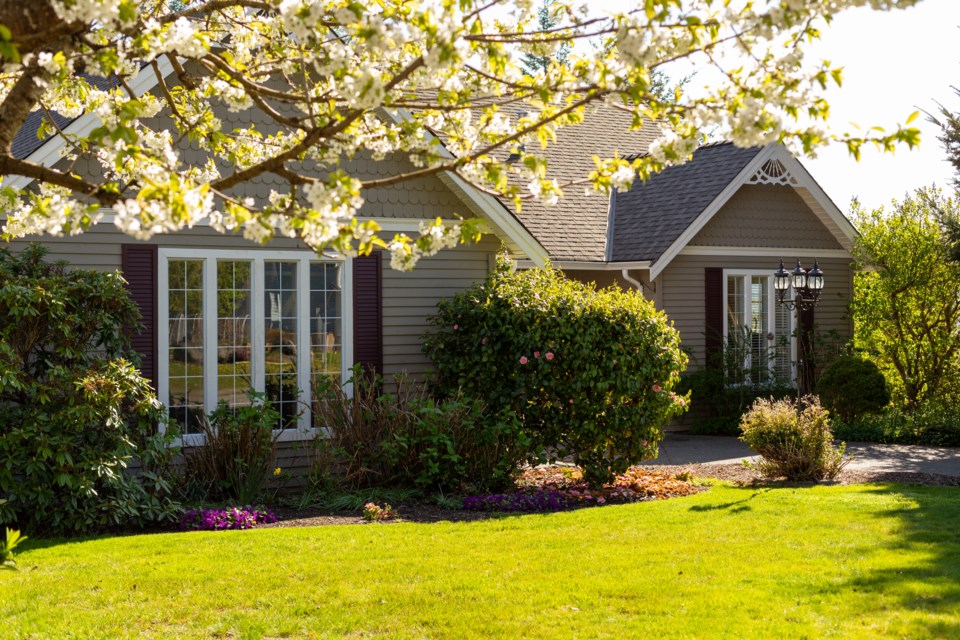 1. Check your eaves and downspouts
Ensure the downspouts extend away from your foundation to allow the water to drain away from your home and out toward the backyard, back lane or street.
2. Inspect the grounds
Check to see if driveways, sidewalks, and decks around your basement and patios have the appropriate grading to direct water away from your home. Check your basement for any foundation cracks and have those repaired to avoid ongoing seepage or a sudden entrance of water.
3. Protect against flooding
A functioning sump pump can prevent flooding in your home so be sure to check that it is in working order. Consider adding backup battery power so that your sump pump continues to work in the event of an electricity outage. If you live in an area prone to flooding and you don't already have a sump pump installed it may be something to consider.
4. Consider installing a backflow valve
In the event of a main sewer backup, backflow valves will automatically close to prevent water and sewage from entering your home. Backflow valves are to be installed on your basement sewer connections and are a good preventative measure.
5. Ensure you have the right coverage
While home insurance policies cover an array of scenarios from system ruptures to different types of water escapes, you may need additional coverage based on where you live and your exposure to water. Extended Water Damage Coverage and Above Ground Water Coverage are additional insurance options meant to further protect homeowners from water entering the home from the exterior.
6. Additional preventive steps
You can also take precautionary measures inside your home by not storing important documents and water-sensitive valuables like artwork, collectibles or rugs in the basement in case there is a flood.
By implementing these tips, you can rest assured that your home is well-protected against the spring thaw and enjoy the season without worrying about potential damages.