St. Patrick's Day is all about green, and what better way to celebrate this fun holiday than with a healthy green smoothie! The best part about adding green leafy vegetables (like spinach, kale, and parsley) to your smoothies is that they have a neutral flavour you can't taste - but they give it a vibrant, celebratory green hue. It's an excellent way to get picky eaters to eat their greens - literally!
Here are ten delicious green smoothie recipes that will help make this March 17th an extra special day for you and your family. They take just a few minutes to blend and are full of healthy ingredients, making them the perfect plant-based St. Patrick's Day breakfast or snack!
This healthy green smoothie tastes like a creamy peanut butter banana shake! The six ingredients are simple and affordable, and you'll get in three full servings of your daily fruits and vegetables from the spinach, banana, and frozen berries. It's also packed with heart-healthy fibre from flaxseed meal!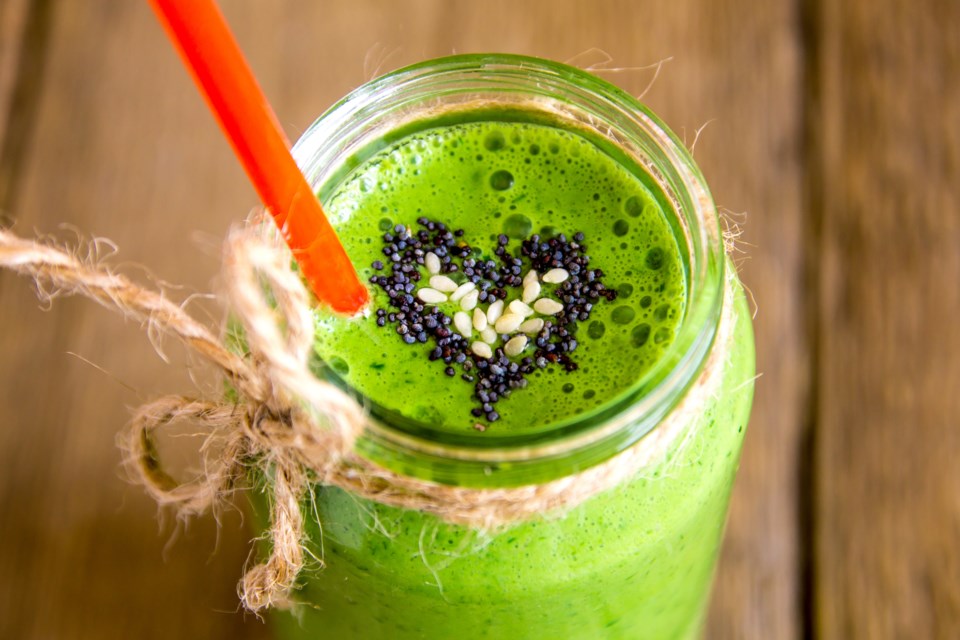 Don't tell anyone, but this tasty treat is full of antioxidant-rich kale! All you'll taste is the delicious tropical fruity burst of pineapple and banana. This refreshing smoothie also has chia seeds, a superfood high in omega-3s and protein.
This unique tropical smoothie gets its delicious flavour from mango and boasts lots of immune-supporting ingredients. It has parsley, kale, ginger, banana, and pumpkin seeds to keep you fuelled and full for St. Patrick's Day or any time you want a healthy meal to-go!
Like to begin your day with orange juice? All you need to do is add some hydrating coconut water, protein-packed hemp seeds, and banana for an energizing smoothie that will kick your St. Patrick's Day off right! A handful of spinach gives this citrus dream its green hue.
Want a smoothie that could pass for dessert? This light, sweet smoothie gets a creamy flavor boost with mint and vanilla to make it taste like a shake! Add in some healthy spinach, almond butter, and banana, and you have a quick and healthy snack or breakfast everyone will love.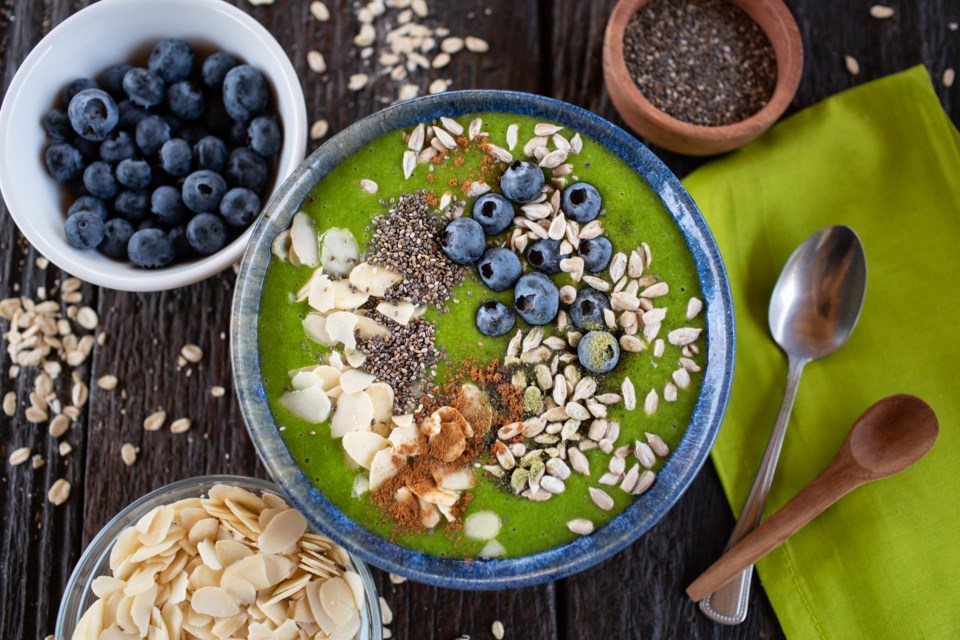 Photo: MarsBars via gettyimages.com
Put a spring in your step with this energizing smoothie! It gets its green colour from various plant sources: detoxifying cilantro, hydrating cucumber, vitamin-loaded avocado, and antioxidant-rich kale. It also contains a unique ingredient: green tea, known for its anti-inflammatory properties and mild caffeine boost (so it may be better suited for adults). Pineapple gives this healthy drink its delicious flavour, so your taste buds and health both get to thrive!
It doesn't take much to make a tasty green smoothie - in fact, sometimes less is more! This smoothie recipe stands out for its four simple ingredients that are toddler and kid-approved. All you need is spinach, plant-based milk, banana, and a fruit of your choice! Blend and go for a quick meal that's also a crowd-pleaser.
This thick, creamy smoothie could pass for a shake. It gets its satisfying smooth texture from avocado, a great source of healthy fats and fibre, and its tropical flavour is thanks to a springtime fruit favourite: pineapple. Add in as much spinach as you want to kick up the greens!
Calling all kiwi fans! This fruit is high in immune-boosting Vitamin C and is the star of this light and refreshing smoothie. Spinach gives the drink an extra green boost, and apple adds more sweetness along with the option to add a dash of honey. Chia seeds provide extra protein, iron, and calcium to this simple snack!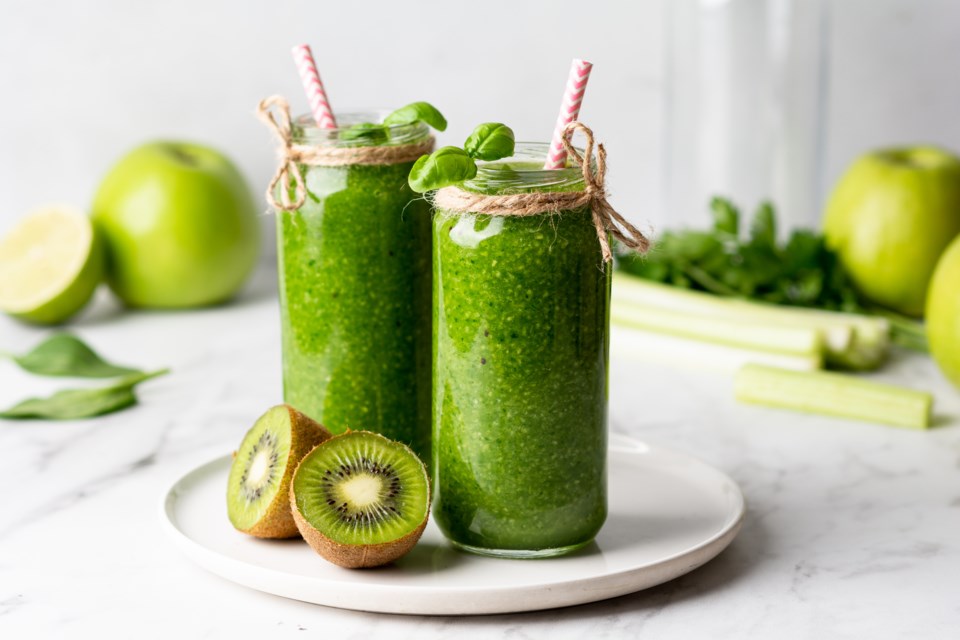 Oats, chocolate, and peanut butter - no, these aren't for making cookies! This green smoothie is deceptive; it tastes like an indulgent dessert but is healthy enough to be breakfast. It gets its chocolatey taste from antioxidant-rich unsweetened cocoa powder and sweetness from fibre-full dates. Big handfuls of kale and spinach give the smoothie a veggie boost, along with its celebratory green colour
This St. Patrick's Day, add one (or all!) of these green smoothies to your menu for a delicious treat!