If a unique getaway is what you're after, there are several ways to go about it. You can choose an exotic, far-flung destination or a low-key, out of the limelight spot that doesn't traditionally attract many visitors.
The other approach is to simply look for unique lodgings. It's all about securing standout accommodations first, then embracing what the neighbouring locale has to offer.
These three Airbnb listings are all converted churches located in Ontario. They are charming, have interesting backstories and are situated in some of the most beautiful pockets of the province.
The Prince Edward County Church
Prince Edward County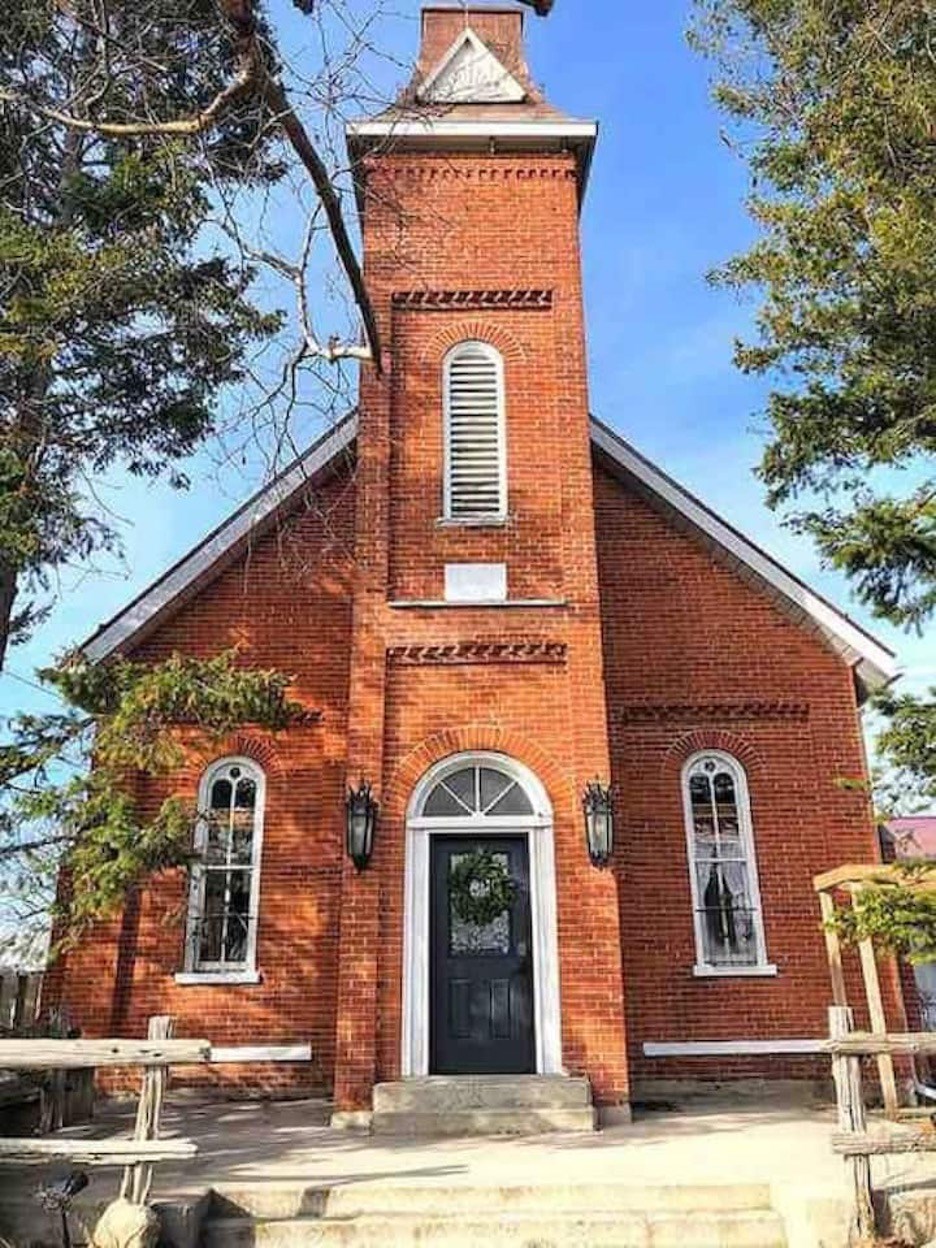 They do say God is in the details.
Design-lovers will be wowed by this 135-year old Prince Edward County Church, which was designed by Nancy Turner Interiors. The 4-bedroom, 2-bathroom home with stunning 40' ceilings has been featured in Forbes Magazine, House & Home, and Cottage Life. The height of elegance, it is light and bright, with a series of interesting rooms to explore and lots of space to spread out.
All the creature comforts are here too, including WiFi, Netflix, PrimeTV and Sonos. Fresh linens and towels are provided, and there is both a wood-burning and a gas fireplace.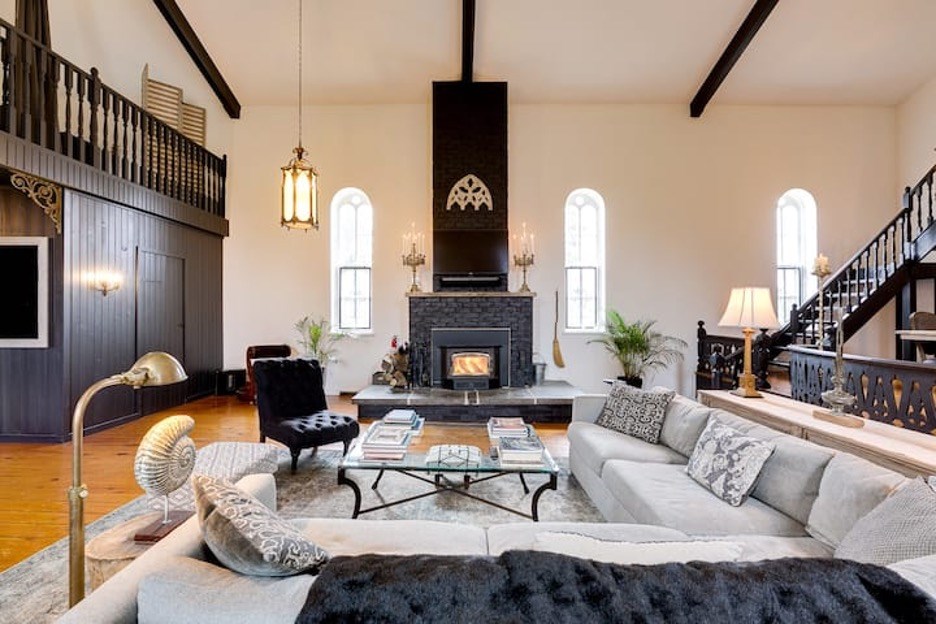 Staying here is a true pastoral escape; the property is a full 3 acres and backs onto the Bay of Quinte. With two kayaks and a pedalboat at your disposal, you can get out on the scenic marshlands. Use the two foldable bikes to explore both the property and the larger Prince Edward County. On the grounds, you can dine outdoors under a magnificent tree laced with string lights, then spend the rest of the evening relaxing around the firepit.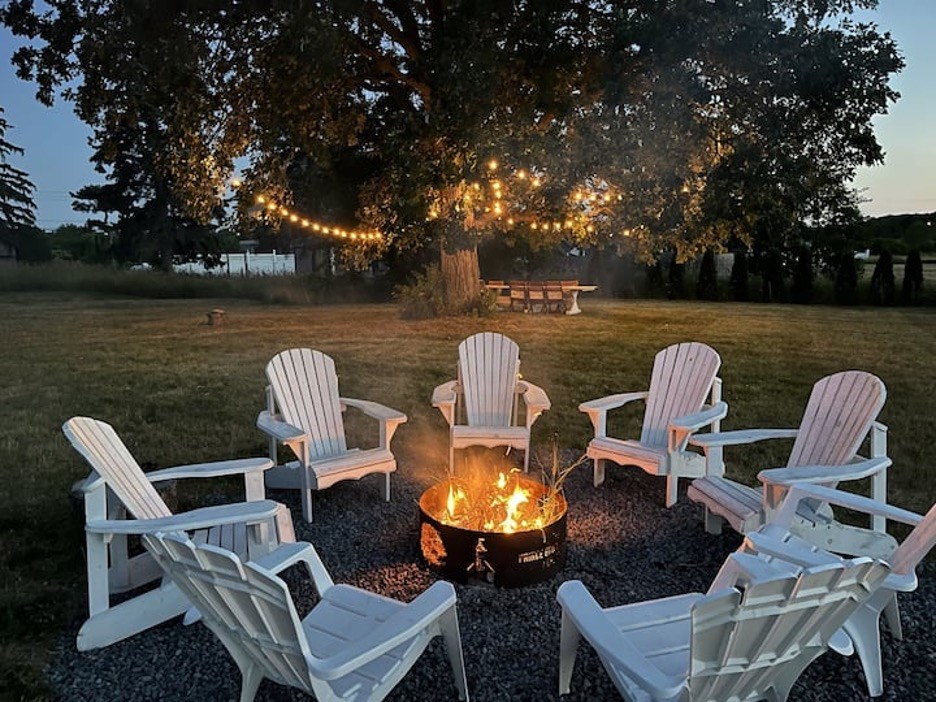 You're also just 15 minutes from the closest vineyard and 20 minutes from Wellington.
This large private home was originally a Methodist Church built in 1888, decommissioned in the 1960s and made into a private residence. For more stunning pics, check them out on Instagram.
Gothic Stone Church
Perth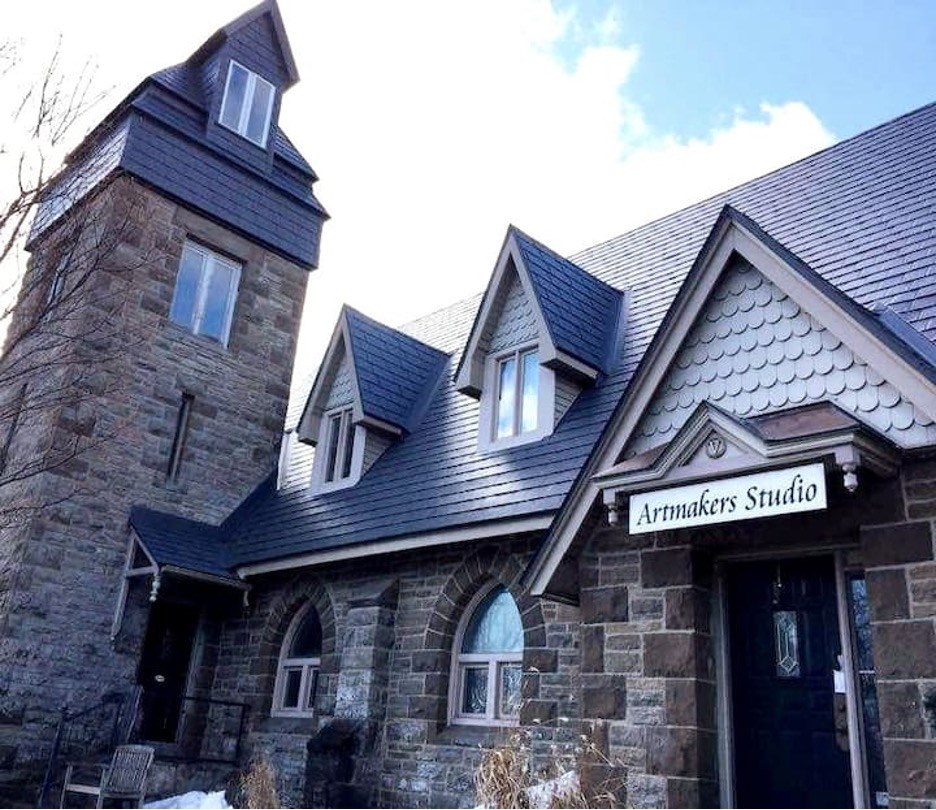 More beautiful historic architecture can be found at this magnificent sun-filled home and art studio, built into a former Anglican church that dates back to 1900. St. James Gothic Stone Church has lots of cool design elements, including the 14' vaulted ceiling upstairs in the steeple, original beams, stained glass windows and bedrooms carved into the Nave. There's even a library and a 4-storey church bell tower that features a mindfulness room on the top level that overlooks the Tay River and Rideau Lake; it's the perfect spot to read, meditate or do yoga. There's also lots of art to enjoy throughout the home.
You can spend the night in a bedroom built into the former pulpit or where the church pews once stood. Another is located upstairs in the studio loft, built into the Nave in the church's steeple. Yet another has a vaulted open ceiling with the original soaring beams. You can also sleep in the original church bell tower or in the private main floor sunroom.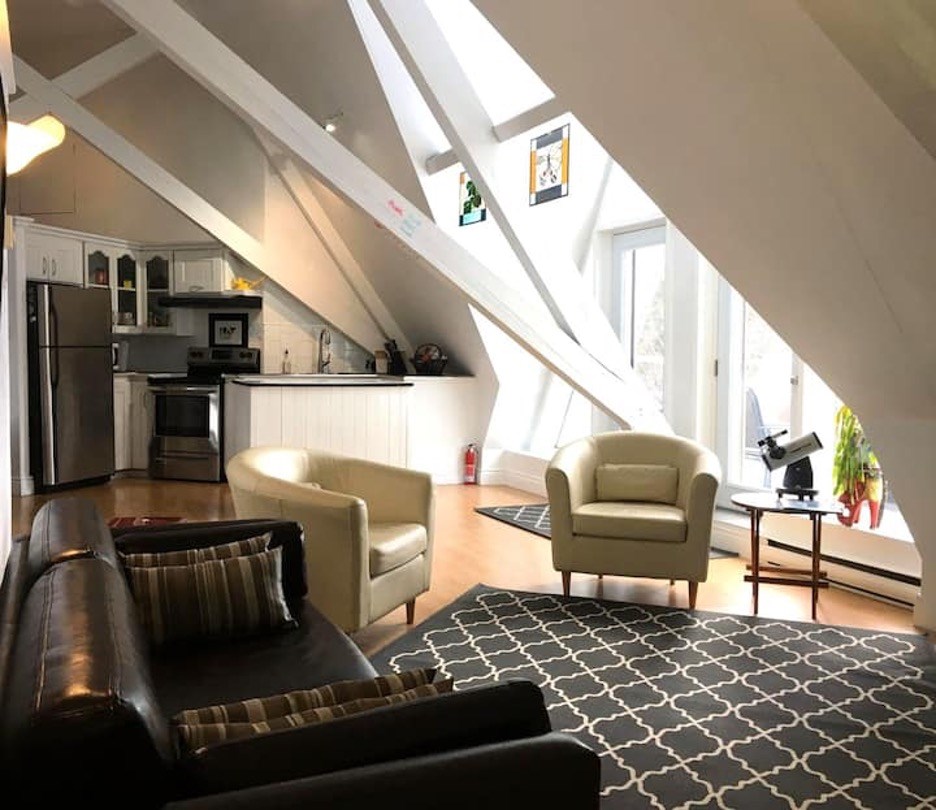 The picturesque grounds include a stunning spring-fed pond and apple tree, lovely gardens, an orchard, stone art installations scattered throughout the property and a star-gazing platform.
Just 10 minutes from downtown Perth or Smiths Falls, the home serves as the perfect base for travelling and exploring this part of the province. Lanark County is known for its parks, farms, lakes, rivers and beaches, and Murphy's Point Provincial Park, the Trans Canada Trail and the Rideau Lakes are all close-by. There is lots to do here: you can go hiking, biking, kayaking or canoeing, sightsee or just relax, taking in the panoramic views. Just around the corner is the Port Elmsley drive-in movie theatre where you can watch feature films under the stars.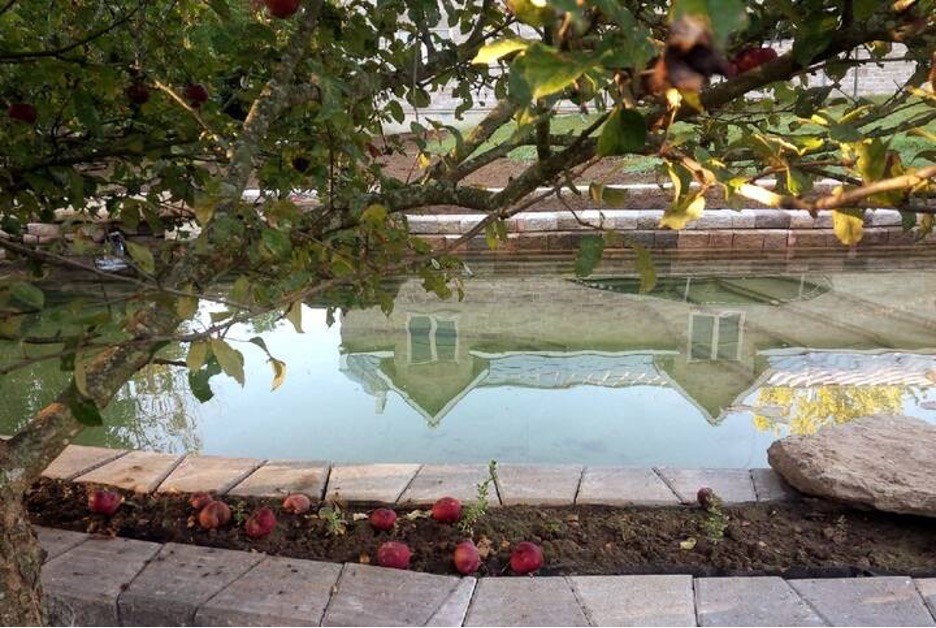 You can even book art lessons at the church and learn the ancient art of Chinese ink painting or stained-glass art; bring your finished pieces home as a souvenir of a memorable stay.
Century-old Church Conversion
Lambton Shores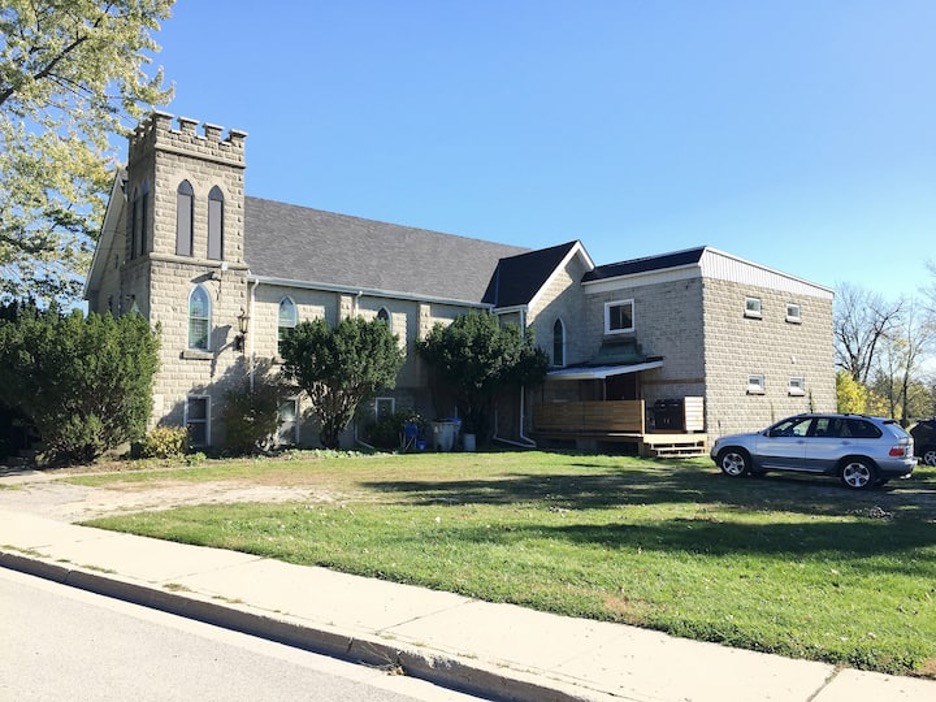 This 100-year-old converted church is devoted to fun and frolic, and with lots of space it's perfect for family reunions. The home offers a long list of amenities and it's clear that play is important here—the chapel is a games room! Make the most of the pool, poker and foosball tables, darts, 65" TV, PlayStation and two stereo systems. Use your phone to video cast to the TV using Google Chrome and play music using Audio Cast.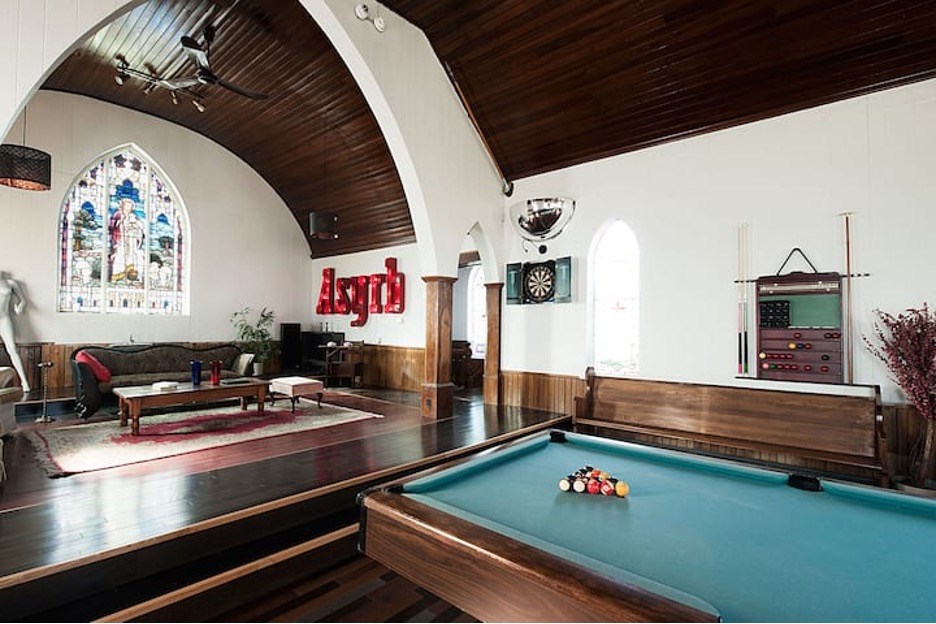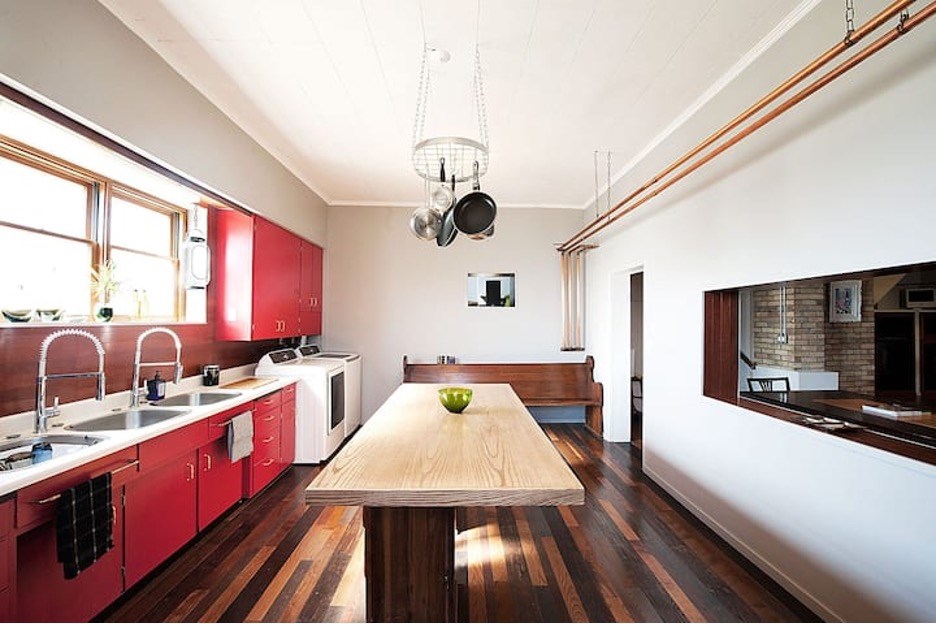 Nature lovers and outdoor enthusiasts will be wowed by the location. Here you're just a 10-minute drive to Ipperwash Beach, Port Franks and Rock Glen Conservation Area. Pinery Provincial Park and Grand Bend are under 20 minutes away. For a hit of adrenaline, the Grand Bend Speedway is a 23-minute drive from the property.
Be sure to plan a visit to the nearby Twin Pines Orchard and Cider House, and the Widder Station Golf & Country Club, to make your stay complete.